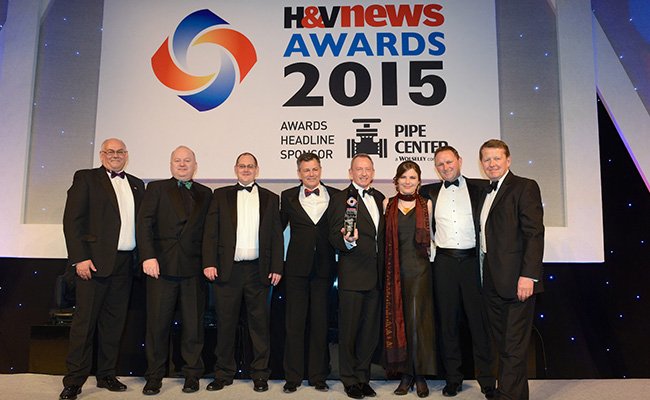 City Legacy & Vital Energi Claim District Heating Project of the Year
Vital Energi's work in partnership with City Legacy on the Glasgow 2014 Commonwealth Games Athletes' Village projects has been named the best District Heating Project of 2015 at the annual Heating & Ventilating Awards in London.
This is the first time that the category has appeared at the H&V awards and we are delighted to have won the inaugural trophy.
Associate Design Director, David Wilkinson commented, "There's a lot to celebrate on a project like this. This was one of the largest single District Heating installations in the UK and it is now at the heart of the Commonwealth Games Athletes' Village energy scheme and it will continue to deliver lower carbon, more affordable heat and hot water for decades to come.
"We are delighted for our client that the project has won this award as it recognises the ambition at its heart to deliver a lasting legacy which will continue to benefit the East End of Glasgow."
The project saw Vital Energi install 28km of district heating pipework for the Glasgow 2014 Commonwealth Games Athletes' Village project. The network is 40% more efficient than conventional heating schemes and connects to 700 homes, the Emirates Arena and a 120-bed care home. The network has been "future-proofed" to facilitate the expansion of hundreds of new homes in the later legacy phase.
blog comments powered by

Disqus