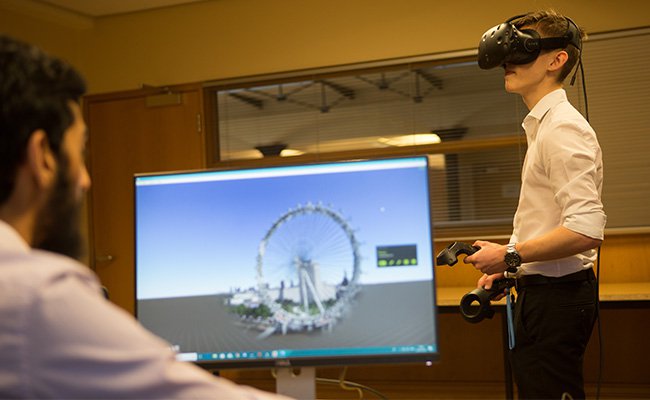 Applications Open for Vital's 2019 Graduate Scheme
After launching our Graduate Scheme over 9 years ago, we have welcomed graduates into all areas of our business including design, energy solutions, project engineering, commercial/quantity surveying, accounts, marketing and asset management.
We are pleased to announce that applications for our 2019 Graduate Scheme are now open until June 12th and are looking for candidates to develop into roles of Design Engineers, nationwide and London-based Site Engineers and Quantity Surveyors.
Why should I apply?
You won't get a more varied industry than engineering with multiple career options to choose from, there's little room to become restless. Each day is different as complex challenges lead to innovative ideas, and with new emerging technologies requiring new talent, there's not been a better time to invest in the next generation.
To further reduce carbon emissions and decarbonise the grid, we continue to assess the viability of future innovative renewable technologies coupled with heat networks. Queens Quay is a great example of how we are delivering one of the largest water source heat pump schemes to decarbonise the Scottish development.
Being such a specialist division, investing in the growth of heat network skills is crucial for the development of the sector. Here at Vital, we believe that promoting a career in engineering should be of high priority in order to nurture the rising stars of tomorrow and a high-quality Graduate Scheme is the way to do this.
To show just how successful these opportunities can be, we caught up with one of our previous Graduates, Reece Roberts, who tells us a bit more about his journey and how his career developed…
Tell us a bit about your journey with Vital.
Reece: I've been working for Vital for around three and a half years now, initially starting as a Graduate Site Engineer straight out of university which required me to design 3D pipes to be used on our energy schemes. This led to my role developing into an architectural technologist and I spent my time attending sites and developing the practicalities of energy centre structures in order to ensure that the buildings will function as they are designed to.
What does your role involve now?
My job title is now a Senior Architectural Technologist and I work quite independently to produce drawings designing the structure of our energy centres and visiting sites to oversee the work and make sure it is constructed correctly. I also work closely with the new graduates and review work to develop the skills of others. During my time at Vital, I have deepened my understanding of the practical side of construction and a greater appreciation for varying site matters and feasibilities, putting my theories and designs into practice.
Why did you chose a career path in this field?
I always had an interest for architectural technology and explored this whilst I was at university. It was recommended to me by my tutors that a graduate scheme would be a good step for me to enter the industry and develop my understandings to further my career. Engineering really does open doors for you as it has helped me in developing into a specialised position and guided me down the career path I wanted. The graduate scheme really helped develop my organisation and communication skills too, and I'm glad I chose this route as if it wasn't for the scheme, I may not be on the career path I am now.
What advice would you give to people deciding on their chosen career?
I'd definitely say to look into a Graduate Scheme. There are lots of career paths you can branch into, and every day is different so you'll always be challenged and won't lose interest. The future of technology and engineering is changing constantly and this leads to the creation of new roles so there is a place for everyone.
You can find out more about our 2019 Graduate Scheme and details on how to apply by clicking here.
blog comments powered by

Disqus