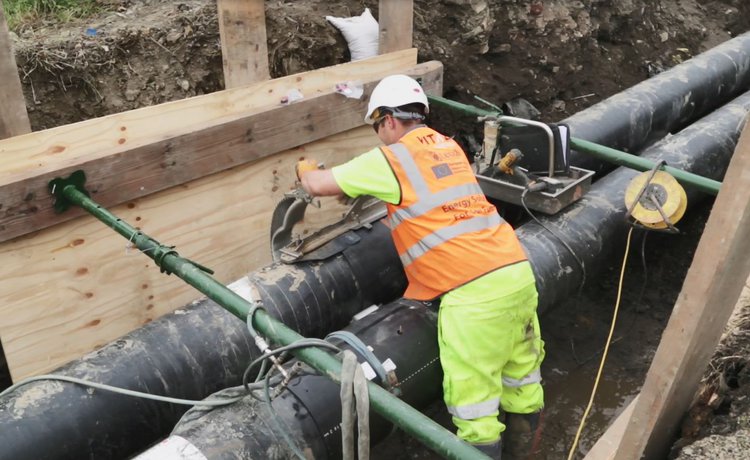 Best Practice District Heating Guide on UK's Largest Heat Network
The Leeds PIPES project is one of the largest city-wide district heating networks in the UK and over the last year we've been filming our operatives as they deliver the 16.5km system which will provide heat and hot water to 1,983 homes.
You'll get an insight into the key processes involved in delivering heat networks to the highest standard and you can watch our operatives undertake essential stages such as:
Offload and manoeuvre lengths of district heating
Excavation of trenches and reinstatement of roads
Welding and jointing lengths of district heating pipework
Installing the district heating alarm system
Testing the quality of welds and ensuring the system is air tight
The movie is designed to give anyone interested in heat networks a behind-the-scenes look at how our operatives installed the scheme to the very highest standards.
Leeds PIPES; best practice district heating installation from Vital Energi on Vimeo.
blog comments powered by

Disqus