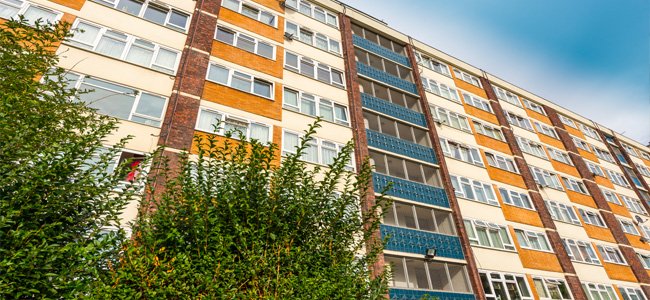 Bridging the Funding Gap
Due to the proposed changes in ECO funding, Housing Associations looking to install energy solutions in their existing housing stock are facing bigger financial shortfalls than ever. Vital Energi have shown that through introduction to their partners or procuring an Energy Service Agreement alongside the capital works, Housing Associations can bridge the funding gap.
---
Offering residents more affordable, reliable and environmentally friendly energy is every housing association's aim, but it can be difficult to achieve this goal due to funding gaps. Vital Energi has successfully worked with housing associations to put together financial solutions which allow them to undertake their energy projects by bridging their funding gaps.
At Vital Energi, we have successfully created financial solutions which have led to the installation of community energy schemes and allowed ambitious Housing Associations to generate more affordable heat and energy, thereby taking residents out of fuel poverty while reducing carbon emissions.
Funding initiatives and incentives in the market are ever changing, and the recent changes to available funding through the Energy Company Obligation (ECO) is a good example. ECO sees the "Big 6" energy providers compelled to contribute towards projects which reduce carbon emissions, which can be achieved through installation of low carbon district heating systems which harness the heat which is normally wasted during energy generation and then efficiently distribute it to homes.
A number of Local Authorities and Housing Associations had been well advanced in their plans to install district heating schemes with support from ECO, but recent changes in ECO funding levels have left schemes in distress, with housing associations wondering how they are going to bridge the substantial funding gaps which now face them.
ECO funding is provided as a grant and, therefore, does not require repayment. As such, this funding stream can provide the cornerstone for many large sustainable energy projects, but in most instances there is still a funding gap which can be in the millions of pounds.
Nick Gosling, Vital Energi's Director of Energy Strategy explains, "For most Housing Associations accessing ECO is just the first step, rather than the overall solution. If an organisation has substantial cash reserves and can cover any shortfall, then that's great, but experience has shown us that this is hardly ever the case.
"This is where Vital Energi's expertise and strategic partnerships can make the difference between a project stalling or getting the green light. We regard helping clients to access the finance they need to get a project off the ground as part of the service we offer. Most of the time there isn't just one solution to a funding gap… it's a case of building a financial package through multiple funding schemes, government incentives, outside investment and optimising the economics of the scheme through detailed modelling."
One option is to enter into an Energy Services Agreement. Vital Energi has a track record of guaranteeing annual savings and housing associations can use a portion of those future savings to pay back the capital cost of the equipment. This approach allows for long term energy sales and operations and maintenance revenue to be factored into the financial package using extremely accurate modelling.
One of the things Housing Associations should look at when considering an Energy Services Agreement is their level of exposure to risk. Vital Energi is willing to offer long-term guarantees when it comes to issues like financial savings, carbon reductions and fuel procurement, taking on the risk on behalf of the housing association and ensuring the projections and promises we make are delivered year after year.
By optimising the size of the main plant and equipment there can be an opportunity, in the right circumstances, of selling surplus capacity to third party clients and assigning a portion of those potential profits towards the capital costs.
Whatever course a housing association takes, we advise them on how to optimise their position, when it comes to the complex permutations of technical, financial and commercial drivers which can apply to a project.
Ian Whitelock, Joint Managing Director at Vital Energi explained, "The financial landscape is fast moving with regards to sustainable energy funding and projects which received the green light just 8 months ago would today struggle to go ahead. Vital Energi's knowledge, experience and strategic partnerships have proven decisive when it comes to filling a financial shortfall and the solution can come from a variety of places.
"With our partners, our knowledge of the funding landscape and a wealth of experience, we have had success in providing the missing parts of the financial jigsaw which bridge the funding gap. Our recommendation to housing associations whose projects have stalled through financial issues is to consult with experts who deliver these projects successfully and can use their experience to help you."
If you'd like to know more about the financial solutions Vital Energi can help clients access then please call Deborah on 01254 296638 or email sales@vitalenergi.co.uk
blog comments powered by

Disqus