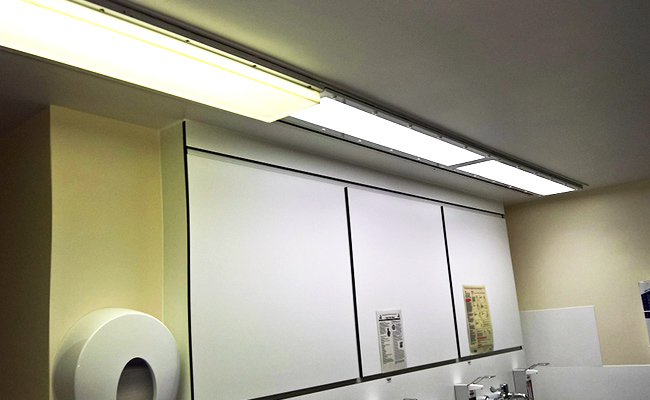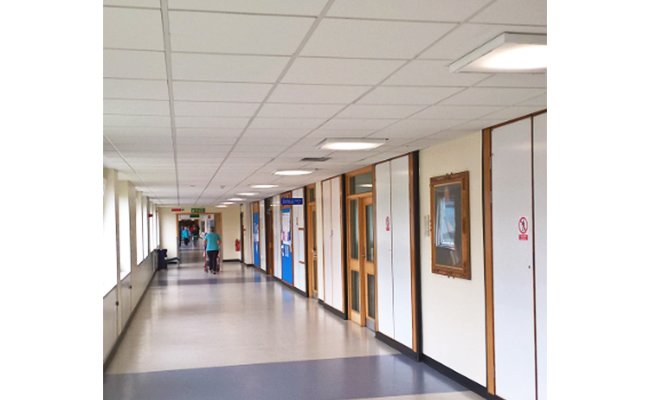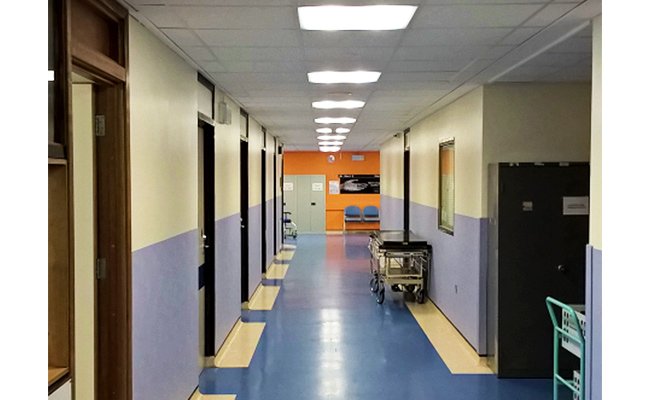 Brighter than Blackpool Illuminations
Vital Energi have completed the lighting upgrades for Tayside NHS Health Board, upgrading almost 22,000 light fittings at their Ninewells, Perth and Stracathro hospitals. The project is the biggest lighting upgrade Vital Energi have undertaken to date and the work will result in annual energy savings of almost 5 million kilowatt hours!
The scale of the upgrades has seen the Vital Energi project team unearth some truly impressive statistics about the venture:
• The upgrades at Tayside equal over 40 million lumens… That's 4 times more than Blackpool Illuminations!
• If laid end to end the new lighting would cover 20.79 km.
• Approximately 219 tonnes of scrap metal have been recycled from the old fittings.
• The new lighting has 105,000 separate LED arrays.
• According to personal health trackers, the team of 10 people working on the lighting upgrades have walked over 23,000 miles so far as part of their work… That's more than walking to Sydney Australia and back!
Project Development Director, Ashley Malin commented, "This is a very exciting project because the lighting upgrades alone are delivering significant energy savings and carbon reductions, but when combined with the new energy centre we are installing, you begin to see the benefits Trusts and Health Boards can generate when upgrading their infrastructure.
"Tayside Health Board has a clear commitment to carbon reduction and we are delighted to be working in partnership with them to deliver a long-term solution which will deliver guaranteed benefits for decades to come."
The project, which was procured through the Carbon & Energy Fund will see Vital Energi perform a complete renovation of the energy centre which includes installing a 4.5MWe Combined Heat & Power engine, dual fuel boilers, building management systems and up upgrades to the cooling system.
NHS Tayside Head of Property Mark Anderson said, "As the construction and installation phase of this project is now completed, the partnership between NHS Tayside and its energy partners Vital Energi and the Carbon & Energy Fund has proved very successful.
"The work and commitment required by everyone involved has been exemplary and it is a testimony to the innovation that exists across both the private and public sector.
"This project will ensure NHS Tayside is best placed to deliver efficient, effective and resilient energy to all the services that rely on it every day."
The project comes with an "energy performance contract" which sees Vital Energi guarantee both the financial savings and carbon reduction in excess of 280,000 tonnes over the course of the 25-year contract.
blog comments powered by

Disqus