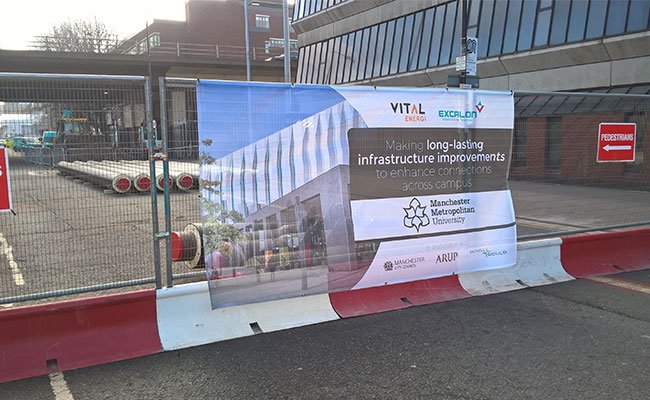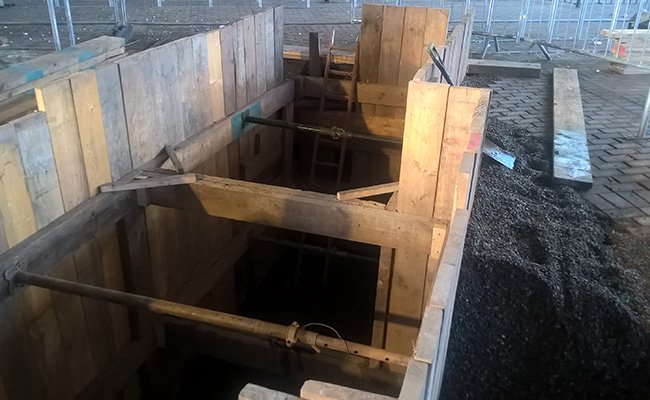 Digging Deep at Manchester Metropolitan University
The first 36m section of a multi-utility upgrade has been successfully installed across Oxford Road, Manchester, providing an essential piece of Manchester Metropolitan University's future energy infrastructure.
The section was installed as Oxford Road is due to be resurfaced and once complete, no further works will be permitted for 5 years. The new pipeline can be used to provide a district heating link across Oxford Road and allow for multiple buildings to be connected as part of any future sustainable energy project.
Ashley Walsh, Director of Operations (Infrastructure) commented, "This was a very ambitious schedule, but fortunately we were able to work closely with all the stakeholders, including highways and the bridge departments to increase the number of working hours and the amount of personnel we used to minimise disruption to the residents.
"Additionally, we were able to perform the installation while the roads were closed for the bus priority road works, so there was no need for further delays. It's extremely exciting to install the first section of what can become one of Manchester's major energy infrastructure projects and have a huge impact on lowering harmful emissions."
The infrastructure investment has been synchronised with the wider Bus Priority Works along Oxford Road, which is transforming one of Manchester city centre's key transport routes as part of a wider £1bn package of investment in city centre infrastructure improvements.
blog comments powered by

Disqus