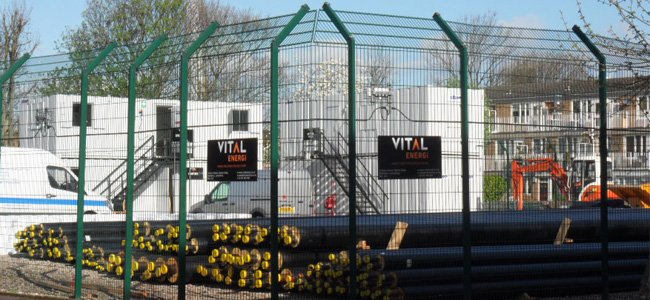 Going Underground Vital Energi Win £26m Community Heating Contract
The number of London-based community heating networks installed by Vital Energi continues to grow and Southwark's latest addition is the Rouel Road project, a £2.6 million contract recently awarded by Southwark council.
The 42 week contract runs from Feb 2014 to Dec 2014 and will involve replacing the original pipework which was originally installed circa 1977.
When finished, the new network will connect community buildings and over 800 homes and will include the most accurate leak detection system on the market, which can pinpoint a problem in the pipework to between one and three metres. The installation will use Vital Energi's unique "Band Muff" jointing system which is the most effective on the market and results in a pipe design life expectancy of 30-50 years.
The project is funded by the Warm Dry Safe (WDS) Capital Allocation, a five-year, £326m fund available for repair and renewal to the Southwark Council's properties. The majority of work is scheduled for summer months to keep disruption to the residents to a minimum.
Vital Energi has been installing district heating networks for Southwark Council for approximately 15 years and have a track record of delivering these projects with minimal impact to the residents.
Councillor Ian Wingfield, cabinet member for housing, said: "Dilapidated and outdated pipework affects housing across London and it's important that we embrace new technology and install new piping of a high standard in order to prevent disruption for residents in years to come, especially over the winter months. Ensuring that work happens this summer to make homes warm and dry is one of the council's key priorities and this work will go a long way towards our targets."
Ian Whitelock, Joint Managing Director at Vital Energi commented, "Technology has advanced at an incredible pace since the original installation went in the ground and the new network will be vastly more secure and efficient. There is no doubt that the new district heating network will reduce heat loss, save money and reduce the council's CO₂ emissions.
"We provide long-term warranties on our pipes, so this is an installation which will continue to provide more affordable and reliable heat to the residents of Rouel Road for decades to come."
blog comments powered by

Disqus