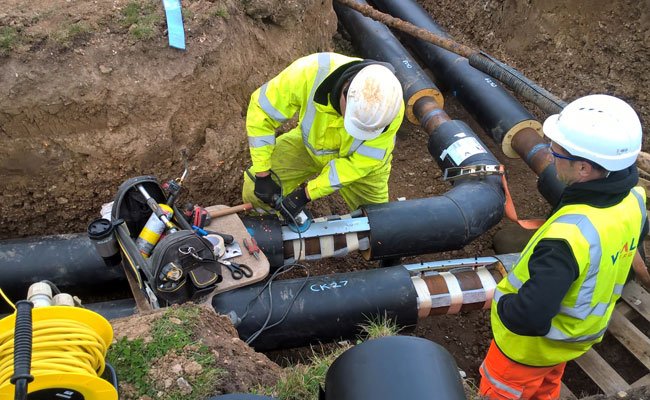 Heat network industry promises more jobs, smart cities – and a fix to the decarbonisation dilemma
The heat network industry says it can create jobs, cut costs, reduce carbon and create more liveable cities - all while delivering for customers - if Government reduces investment risk in heat networks. The actions it will take to do this will form part of an offer to be made to Government by industry by the newly formed Heat Network Industry Council.
The Council is made up of thirteen leaders of the heat network industry which has been convened to support Government in achieving its vision of achieving a sustainable industry.
The Council's offer to Government will identify measures it can take to:
Create jobs and investment (focussing on the investment that could be unlocked by the sector, and the number and quality of jobs that will be created as a result)
Cut costs (to both those looking to invest in heat networks and customers supplied by a heat network)
Reduce carbon (setting out industry's commitment to decarbonisation)
Create more liveable, smarter cities (including how it can support grid balancing services and flexibility and improve air quality)
Drive excellence in customer service and standards (including how industry will drive up the customer experience)
The Council has been established, and is led, by the Association for Decentralised Energy (ADE).
Minister of State for Energy and Clean Growth Claire Perry launched the £320 million Heat Networks Investment Project at Green Great Britain Week today.
Claire Perry, Minister for Energy and Clean Growth, said: "The UK has led the world in cutting emissions whilst growing our economy - with clean growth driving incredible innovation and creating hundreds of thousands of high quality jobs.
"Ten years on from the Climate Change Act, the first ever Green GB week is a time to build on our successes and explain the huge opportunities for business and young people of a cleaner economy.
"I'm delighted to see how many more businesses and organisations such as the Association for Decentralised Energy are seizing this multi-billion pound opportunity to energize their communities to tackle the very serious threat of climate change."
ADE Director Dr Tim Rotheray commented: "Industry and Government have the same objective; to deliver a sustainable heat network industry that delivers for customers.
"Neither industry nor government can deliver on this objective alone.
"The Council exists to set out ambitious commitments of what the heat networks industry will deliver, in return for policy measures which ensure heat network infrastructure projects are an attractive investment proposition."
Council member Nick Gosling, Group Sales and Strategy Director at Vital Energi, said: "There is huge potential for heat networks in the UK, which Government has recognised and which industry is poised to grasp.
"If we can ensure that the right policy framework is put in place, this sector can deliver huge benefits to the UK, creating jobs and infrastructure that will enable smart low carbon cities of the future."
Council member Nathan Sanders, MD SSE Enterprise Utilities at SSE added: "The Council is the latest initiative by industry to drive improvements in the sector to help deliver a sustainable, investable heat network industry.
"The commitments we make will also give customers – existing and new- more confidence in the service, price and experience they receive, confidence which in turn will also support this market growth."
The ADE's current and ongoing programs of work will help inform the offer made to Government by the Council. These programs of work include the development of a build quality and performance compliance scheme, engagement with the CMA following its heat network market study and the provision of ongoing support to Heat Trust, the customer protection scheme established by the industry in 2015."
The Council expects to formally present its offer to Government early next year.
blog comments powered by

Disqus