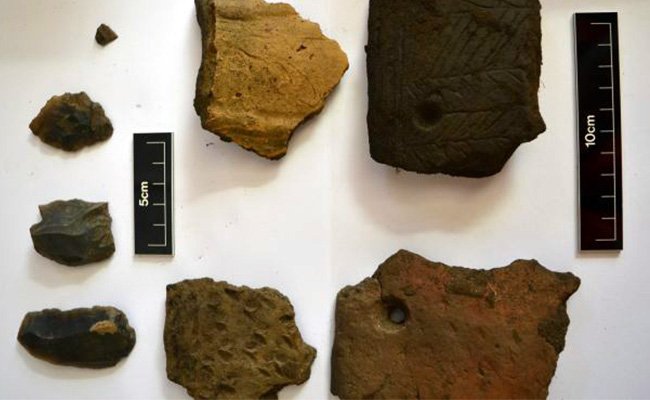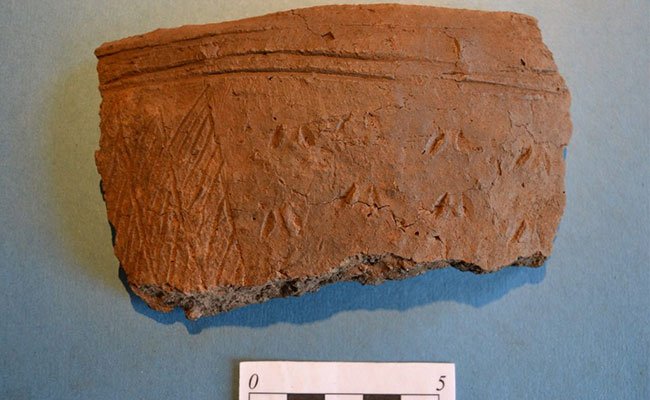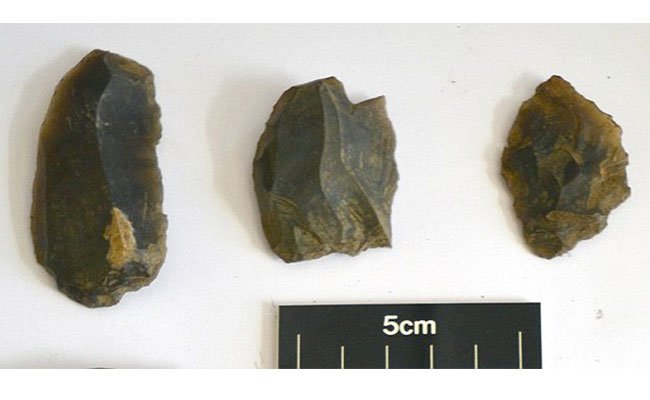 Hole Lot of History 4000 Year Old Pottery Unearthed
One of the many exciting things about our district energy projects is that we often get to work with renowned experts who help us safeguard the historical and environmental features of an area and as part of the Biomass District Heating project for The University of St Andrews our project team worked closely with local archaeologists to identify and excavate any historical artefacts our trenches uncovered.
Vital Energi hired Fife-based ARCHAS Cultural Heritage LTD to oversee the digging of the district heating trenches and when works reached Kincaple, three miles west of St Andrews, the team made a fantastic discovery, unearthing around 30 pieces of "grooved ware" pottery dating from approximately 4000 years ago.
Archaeologist Alastair Rees, a consultant at ARCHAS explains, "These finds provide yet another piece in the jigsaw to helps us reconstruct the mundane – as well as the more interesting – aspects of how societies interacted and travelled in Ancient Britain. The artefacts provide more evidence of long-distance trade, contacts and especially ideas across the country."
As part of the £20m biomass project, Vital Energi excavated a 2.5m wide trench to accommodate the 23km district heating and fibre optics network. Due to the nature of agricultural land the top 600mm had been cultivated over many years, but below that remained largely undisturbed, so when we noticed our excavators had unearthed pottery we stopped excavations to allow the archaeologists into the trenches to explore further with their hand trowels.
The initial assessments from various specialists have been very exciting, with ARCHAS commenting, "The pottery, flint and archaeological features excavated at Kincaple are considered to be of exceptional quality and almost certainly have parallels from High status sites in Yorkshire and Southern England."
Ashley Wash commented, "It's not uncommon for us to hire local experts to advise us on our excavations and in areas of historical significance, such as Edinburgh or, in this case St Andrews, we will hire an archaeologist on a watching brief who can assess anything found in our trenches and, when necessary, tell us to stop digging while they investigate.
"In the past we've uncovered everything from the body of a Knight to a medieval well and in this case we unearthed some really impressive prehistoric pottery, so we're delighted we had the archaeologist on hand to advise us how to investigate the area and correctly preserve the finds."
As part of the Guardbridge Biomass project Vital Energi also hired environmental consultants to advise on how to ensure works didn't have an adverse impact on local wildlife and we were successful in diverting our district heating route to avoid disturbing the local nesting herons.
If you'd like to learn more about the University of St Andrews' £20 million Biomass Energy Centre and District Heating Network which will deliver over 6,000 tonnes of carbon savings each year you can read the case study here.
blog comments powered by

Disqus