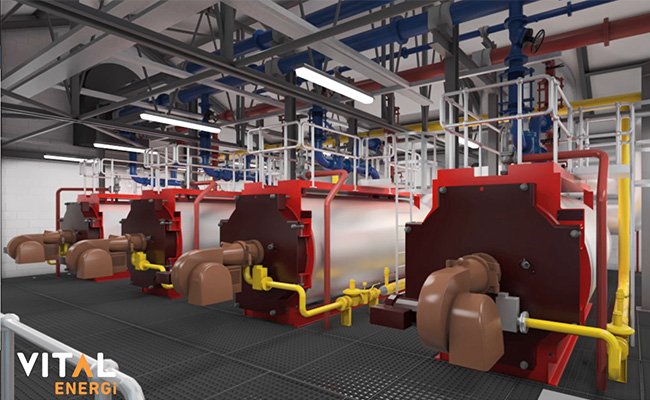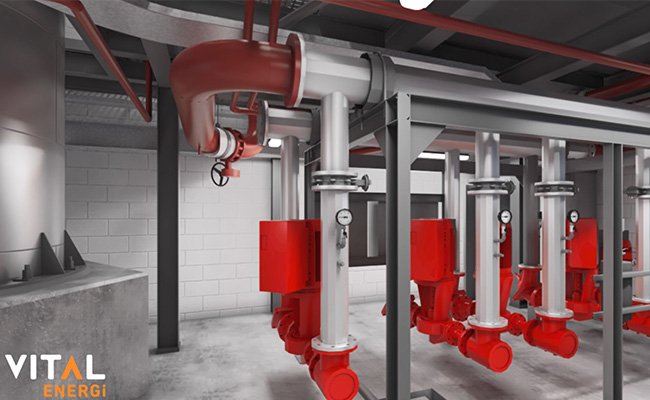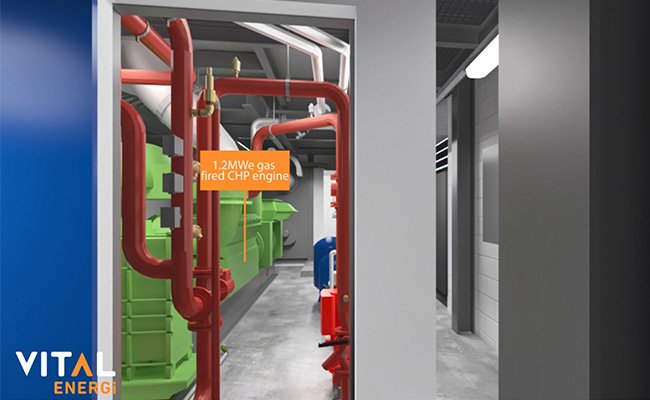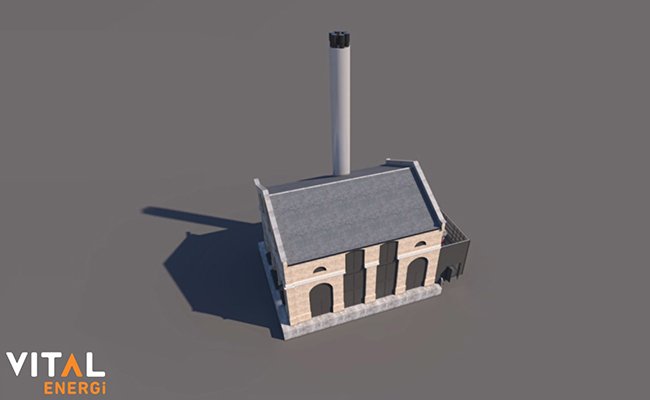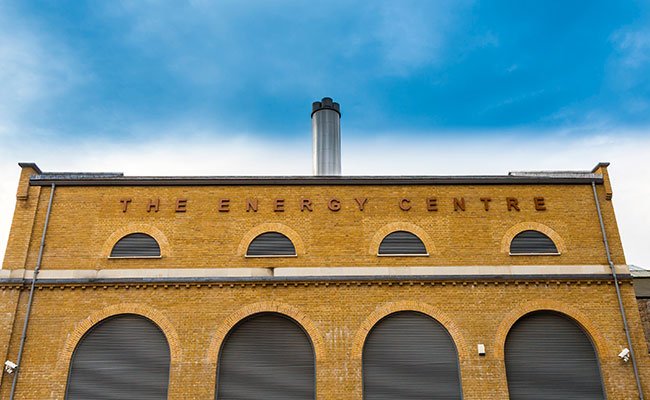 Virtual Tour of London's Landmark Energy Project
Working with Berkeley Homes and SSE, we have created an innovative high definition 3D animation of the new energy centre on the 88 acre Royal Arsenal Riverside development: watch the video here.
This major regeneration features one of the few free standing energy centres in London, and we have been working to develop the low carbon infrastructure for 12 years. The video captures the full architectural and structural design we have implemented within the energy centre, and details the size of the district heating route installed in multiple contracts equating to £15 million.
The development consists of one of the largest concentration of heritage Grade I and II listed buildings that have been converted for residential uses in the UK, with the film displaying the way we have preserved the site's recognisable 19th century buildings on the exterior of the energy centre.
The bespoke 3D animation highlights the route taken by the district heating network using aerial still shots of the complex, before revealing the structure and contents of the current energy solution. The compelling visual guide gives the viewer a realistic tour of the internals of the centre, explaining the purpose and benefits of each piece of equipment, and how they function together to enable future savings of 2,300 tonnes of carbon emissions per year once complete.
Some of the key challenges we had to overcome involved strict spatial planning constraints, renovating the one storey energy centre to three storeys. This increased the energy generation by 60% with only a 20% increase in building footprint. The method we took to install the equipment onto the higher floors is explained, recreating the structural improvements we have made to overcome issues of old and weak walls.
These developments to the energy centre have successfully provided a robust solution to cater for future growth in the most cost effective means possible. The animation serves as a visual educational aid, as well as demonstrating our capabilities to design and deliver an energy solution for technically complex sites with strict spatial regulations. Rob Callaghan, Regional Director for the South comments, "Having worked on the Royal Arsenal Riverside development for over a decade, we are pleased to be able to exhibit our technical capabilities through such an engaging outlet. The project is undergoing constant development and we are excited to continue our involvement as it grows further."
Located on the former armament manufacturing site for the British armed forces named The Royal Arsenal, it is an area of major urban regeneration and is one of the first projects we have worked on alongside Berkeley Group, having since provided services on a total of 17 of their sites.
blog comments powered by

Disqus