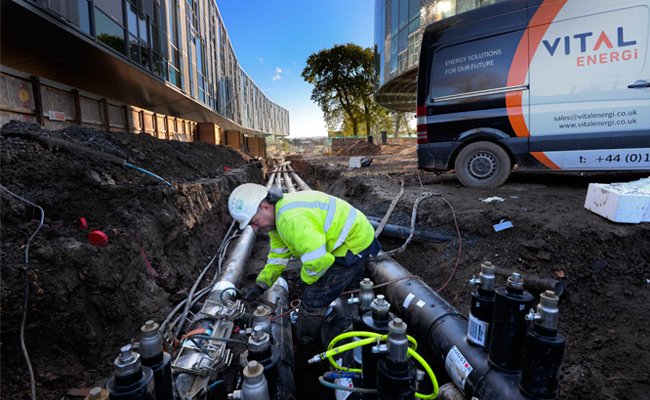 Key Highlights from the #developingheatnetworks Event 2017
Over 50 industry professionals gathered in Manchester in June to hear from some of the key organisations that are driving district heating network projects forward across the UK.
Senior energy managers from Greater Manchester Combined Authority, Leeds City Council, Enervate, Sweco, University of Strathclyde, Allied London and Vital Energi took us on a journey through their own experiences of developing and delivering heat network projects and talked around some invaluable insights.
They taught us that 'no one size fits all' in commercial & technical modelling, but to stay true to our project drivers whilst deciding upon one of the many procurement and planning options available. We were quick to agree that whilst funding and finance is readily available on the market, getting that finance at the time a project needs it can prove a little more difficult, but can be overcome; and that striking the right balance between qualitative and quantitative scoring in the tender process will provide you with the best long-term solution.
This short video captures the highlights, and marks the beginning of a series of short films and blog posts that will keep our discussions alive by delving deeper into some of the insights that were uncovered during the event.
Look out for our next blog about #developingheatnetworks or sign up to our newsletter to receive.
If you would like to discuss your energy project with one of our speakers or a member of the Vital team, please send us an email at sales@vitalenergi.co.uk.
blog comments powered by

Disqus