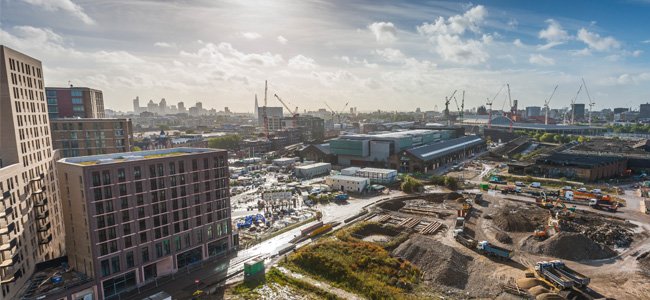 Kings Cross Energy Centre Attracts Global Interest
The energy centre at King's Cross continues to attract world-wide attention and the latest professional organisation to request a "behind the scenes" guided tour is the International Energy Agency (IEA).
The IEA is an autonomous organisation which works to ensure reliable, affordable and clean energy for its 28 member countries and beyond. The IEA's four main areas of focus are: energy security, economic development, environmental awareness, and engagement worldwide.
Mark Howell, Business Development Manager, acts as an advisory expert for the IEA and provided delegates with a tour of the facilities. Organisations from around the world took part in the tour and came from as far afield as Canada, Finland, Germany, Denmark and Korea as well as the UK.
In addition to King's Cross, the delegates showed an interest in the UK's other urban district heating installations and discussed other Vital Energi projects at Bunhill, Gascoyne Estate and Shoreditch.
Robin Wiltshire, Technical Director at the Building Research Establishment who chairs the IEA's District Heating & Cooling programme commented, "The King's Cross development is impressive in every way and this includes the energy infrastructure that is part and parcel of a modern and innovative new development in the heart of the capital. There are many lessons to absorb from it and it is clearly an example that shows how strong the UK district heating industry is. It was a pleasure to not only tour this fantastic energy centre, designed and built by Vital Energi, but also to find out more about other installations both in London and the rest of the UK.
"King's Cross is one of a number of very substantial new district energy initiatives across the capital. I selected this because I wanted to show the extent of what is going on here. Our guests included delegates from across the world, including those countries where district heating is a mature industry, and they were clearly impressed to see the extent to which heat networks are now developing here."
blog comments powered by

Disqus