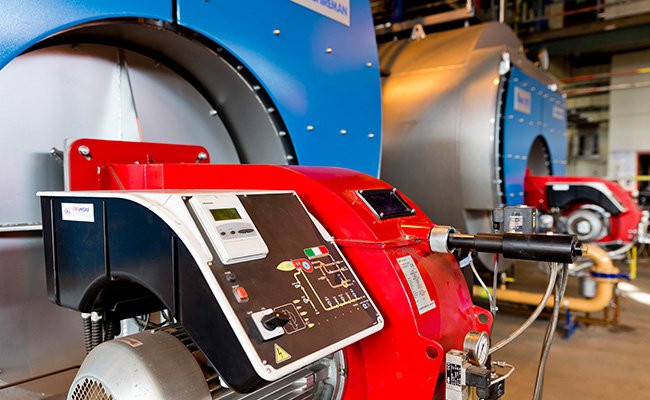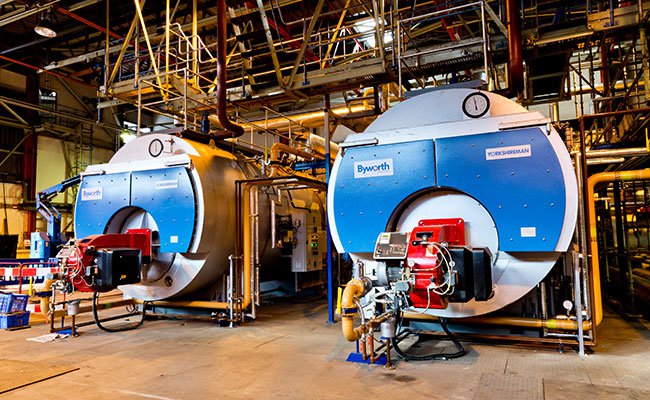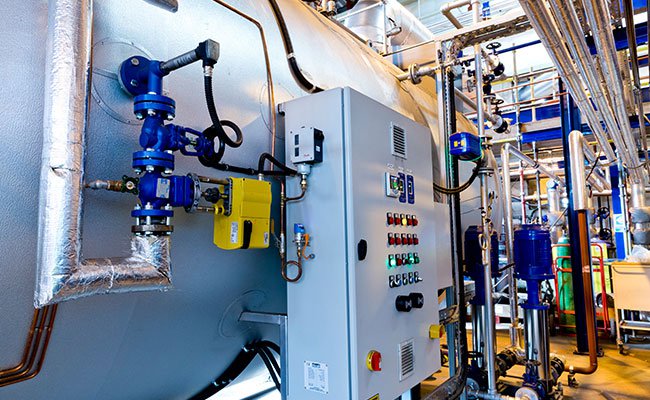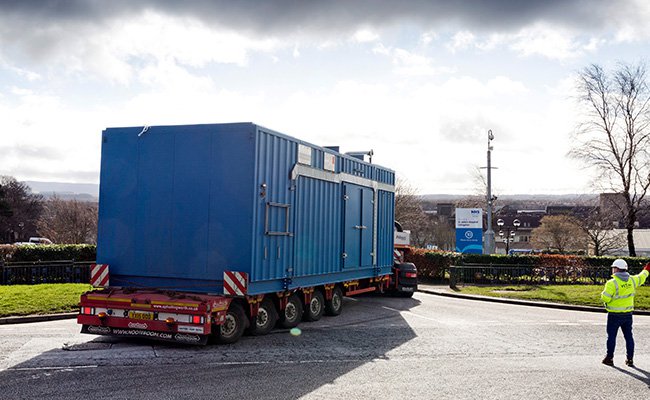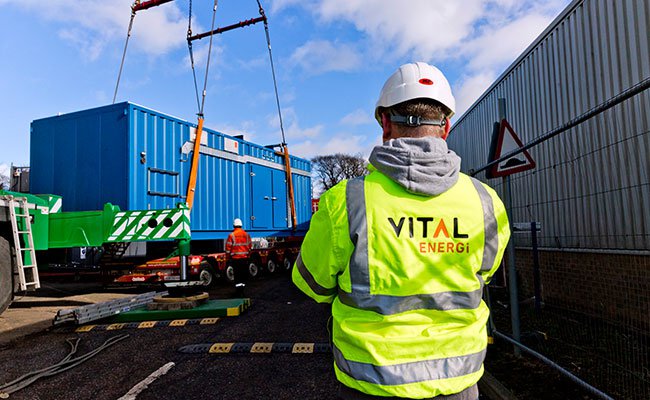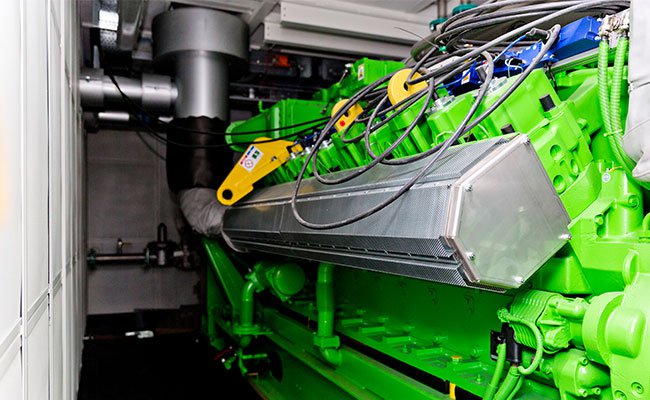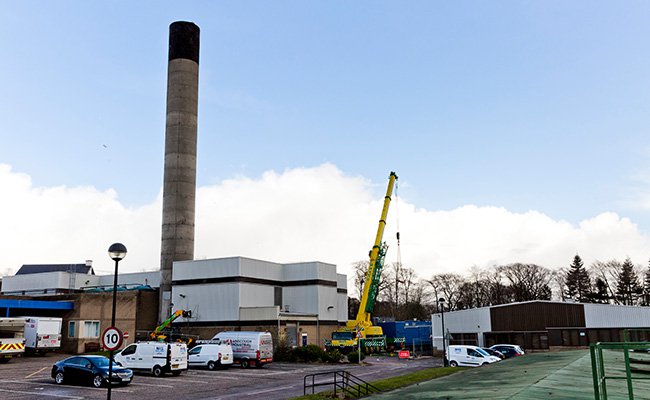 Major Milestone Reached at St John's Hospital
We're making great progress on our project with NHS Lothian at St John's Hospital with the scheme seeing the delivery of all major plant completed.
The final 6.7MW combination fired & waste heat steam boiler and 1.5MWe CHP engine were successfully delivered over a weekend which also saw the removal of the remaining two aged boilers. These deliveries follow on from the installation of the first two 5MW steam boilers which were each completed over two separate weekends towards the end of last year.
The decision was made to remove and replace the aged boilers on separate occasions in order to maintain energy supply to the hospital and not disturb hospital operation during the construction.
Gary McKiernan, Head of Construction at Vital Energi, explains, "Our main priority during the construction of the project is to keep disruption to hospital life at a minimum at all times, both in regards to their energy supply and general accessibility around site. By taking these major deliveries at separate occasions we were able to quickly install key plant in short periods to reduce inconvenience to the hospital. Likewise, we planned these deliveries over weekends when there would be a reduced number of staff and outpatients."
Charlie Halpin, Senior Project Manager for NHS Lothian, has appreciated the high level of professionalism and partnership working between our own staff and Vital Energi's to deliver major new infrastructure to the hospital in such a safe and efficient manner. NHS Lothian are looking forward to project completion and the delivery of energy, cost and CO2 savings which are an essential part of its corporate objectives. The delivery of the scheme by Vital has been commendable and one which NHS Lothian are happy to recommend as an exemplar.
This is not the first time that staff from NHS Lothian have seen the CHP engine as they have previously accompanied the team from Vital to visit the Jenbacher factory in Austria to witness the factory testing prior to its installation on the project. This gave them a chance to see the engine up close and running at full electrical output, and to guarantee the quality of the product.
Once the scheme is complete, Vital will be performing operation and maintenance and guaranteeing savings of 2,649 tonnes of carbon and £644k in energy costs per year for a period of 25 years.
blog comments powered by

Disqus