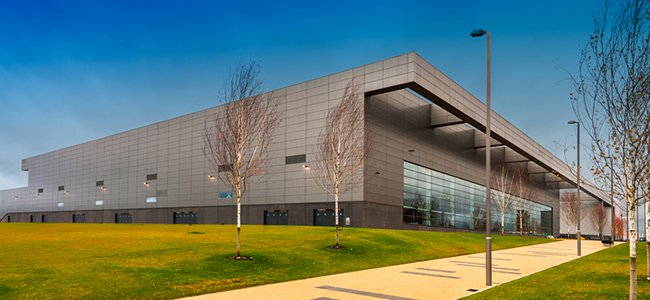 New Film Shows Creation of Sustainable Energy System
Vital Energi has released a new film that brings to life the scale and significance of the sustainable energy system it has installed for the 2014 Glasgow Commonwealth Games Athletes' Village to help the City Council achieve its vision for them to be the 'greenest games ever'.
Vital Energi has designed and installed the energy scheme on behalf of the developers and contractors which make up City Legacy and include CCG, Cruden, Mactaggart & Mickel and WH Malcolm. All have an unparalleled local track record of residential development and job creation.
Working in partnership with City Legacy and Glasgow City Council, Vital Energi has created a state-of-the-art Combined Heat and Power (CHP) energy system to provide heat and hot water via a network of district heating pipes to the Emirates Arena and Sir Chris Hoy Velodrome, the 700-home Athletes' Village, a 120 bed care home for the elderly and 700 additional new homes which are part of the Legacy phase of the project. At 28km the district heating network is one of the largest ever installed for a new development.
The £10 million low carbon community energy scheme will act as a cornerstone for further investment in the city and has been identified by the Glasgow-led STEP UP project, which promotes excellence in energy planning, as an exemplar project that will have a significant impact on changing perceptions of what can be achieved using sustainable energy sources. It is making a significant contribution to the overall Games carbon reduction target of 95 per cent.
Ian Whitelock, joint managing director of Vital Energi, commented: "Vital Energi is proud to be contributing to Glasgow's ambitious plans to become one of Europe's most sustainable cities and leave a lasting games legacy for future generations."
Calum Murray, director of CCG and City Legacy, commented: "The scale of this development is enormous. This is a great example of what can be achieved in terms of sustainable energy on a large development project. The cost and carbon savings for individual residents, and collectively, will make a huge impact on household bills and on the environment."
Click on link below to view film:
http://www.youtube.com/watch?v=04ZSzJwVhy0&feature=c4-overview&list=UUEJFhic3aK5djo7V5BgZdQg
blog comments powered by

Disqus