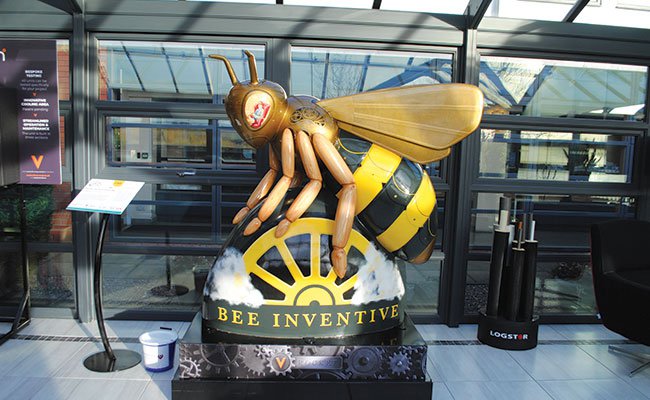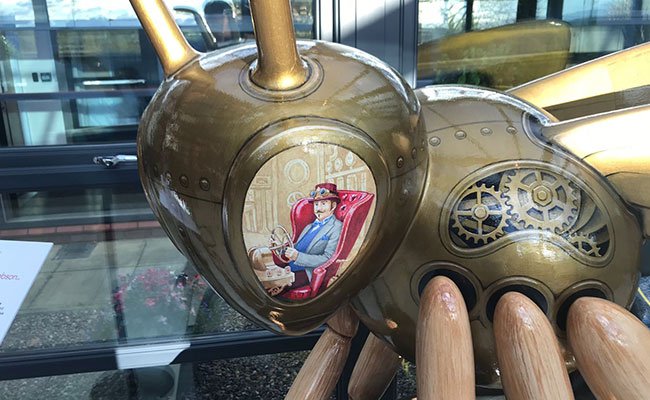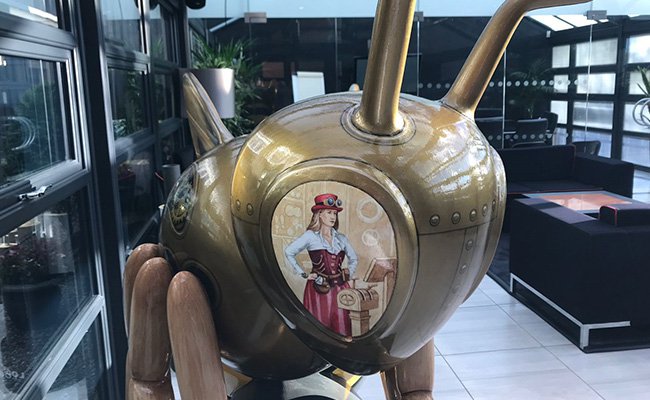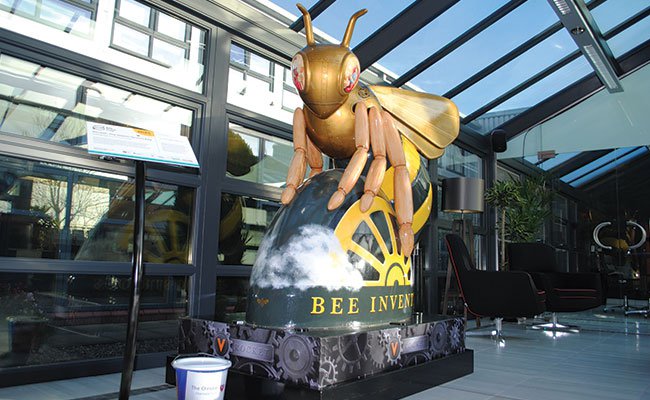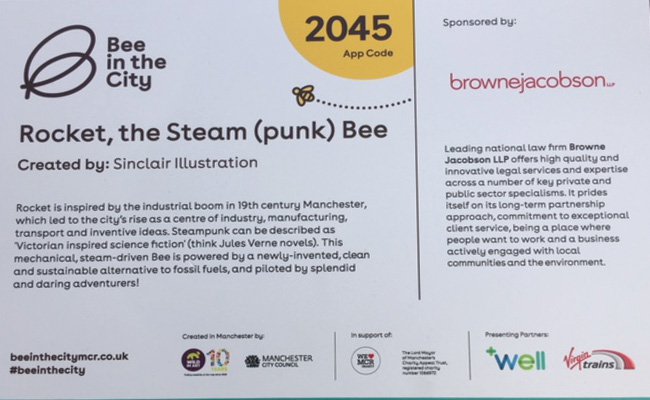 New Team Member has Landed... Rocket the Steam (punk) Bee
We're buzzing about our new Vital team member… Rocket the Steam (punk) Bee who has settled into his new home in our Head Office's reception.
Created by Sinclair Illustration, Rocket is inspired by the industrial boom in 19th Century Manchester which led to the city's rise as a centre of industry, manufacturing, transport and inventive ideas.
Rocket has been named after Robert Stephenson's Rocket which was the only steam train to successfully complete the Rainhill Trails in 1829, a competition to decide which would be the best mode of transport for the Liverpool to Manchester line. The locomotive reached a top speed of 30mph with an average speed of just 12mph and has returned to Manchester for the first time in 180 years, being displayed at the Science and Industry Museum.
After an intense bidding war, we were delighted to have won Rocket during the Bee in the City auction to raise money for the We Love MCR Charity.
We're sure Rocket will be a great addition to the team!
blog comments powered by

Disqus