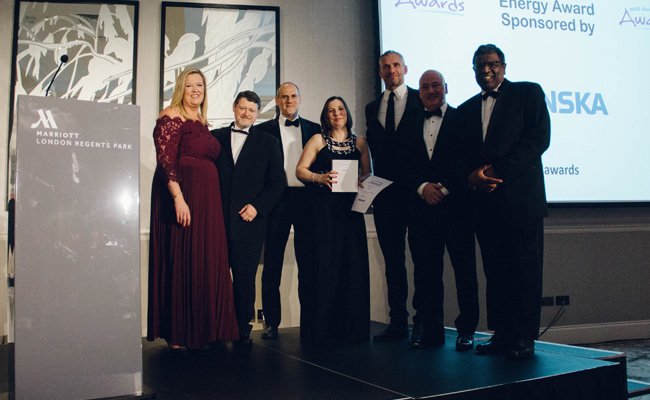 Oxford Hospital Project Honoured at NHS Sustainability Awards
We'd like to congratulate our partner, Oxford University Hospitals NHS Foundation Trust on the news that the Hospital Energy Project won the Energy Award whilst being highly commended in the Carbon Category.
The NHS Sustainability Awards celebrate the outstanding work done by NHS organisations throughout the year across ten different categories and the organiser stated that this year saw a large increase in the number of entries from across the NHS.
The £14.8m Hospital Energy Project saw the Trust work in partnership with Vital Energi to create a Combined Heat and Power energy centre which provides heat and power through an innovative 2.2km energy link which joins the John Radcliffe and Churchill Hospitals. The project will reduce carbon emissions by 10,000 tonnes per year for the duration of the 25 year contract.
Another substantial benefit sees financial savings of over £460,000 (net) for the duration of the 25 year contract. These minimum figures are guaranteed by Vital Energi as part of an energy performance contract and in the first six months of operation the Trust experienced an energy spend reduction of £1.5 million.
Project Development Director, Ashley Malin commented, "While all NHS Trusts are different in some ways, they have many common goals. Reducing their energy bills so that they can spend more money on frontline clinical treatment is paramount, as well as contributing to a healthier environment by reducing their CO2 output. The NHS Sustainability Awards are very competitive, with many Trusts doing outstanding work in this area, so we're delighted that the hard work and dedication of all who were involved in the project has been recognised with a well-deserved win."
blog comments powered by

Disqus