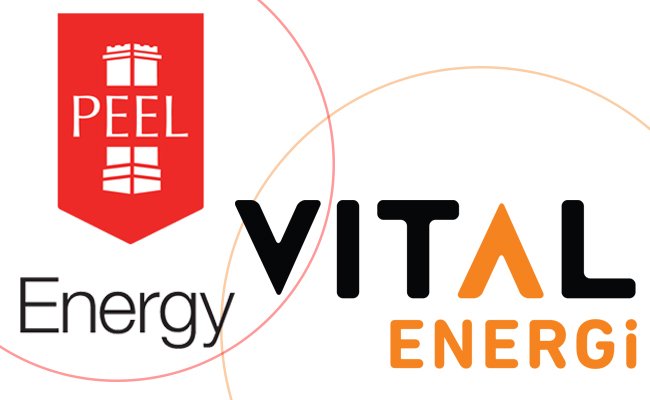 Peel Energy to Partner with Vital Energi
Following a thorough market evaluation process, Peel Energy will form a joint venture with Vital Energi to form an ESCo (Energy Services Company) to continue the development and implementation of a District Heating Network associated with the consented Barton Biomass CHP project near Manchester.
District Heating is a tried and tested technology that is widespread within Europe and a growing market within the UK. Capturing heat from the local electricity generation process offers those connected with a sustainable, low carbon and secure supply of heat at competitive prices when compared to traditional methods.
Heat from the planned Biomass CHP plant will be transported through a series of new dedicated super insulated underground pipes that connect to properties for the provision of low carbon space heating and hot water requirements through a heat exchange unit, replacing current traditional means of generating their energy. As a market leader within this sector, Vital Energi brings many years of knowledge, skills and expertise in the design, installation, operations, maintenance and customer services for all scales of decentralised energy systems and ESCo services.
Peel Energy and Vital Energi, will continue to progress the project to define the proposed Heat Network route that is being driven primarily by the high level of interest and demand received from within the locale. The JV ESCo will provide service levels and guarantees to all connected customers to assure them of continuity of supply.
Muir Miller, Managing Director Peel Energy, "The District Heating Network is a strategically important component of our Biomass CHP project. We're excited to be working with Vital Energi who are a market leader within this sector with the credibility, experience and expertise to assist us in the continued development and delivery of this project "
Nick Gosling, Group Sales and Strategy Director Vital Energi, "We are really pleased to be working with Peel Energy on a landmark project for the North West that will not only provide security of supply for end users but will significantly reduce CO2 emissions"
blog comments powered by

Disqus