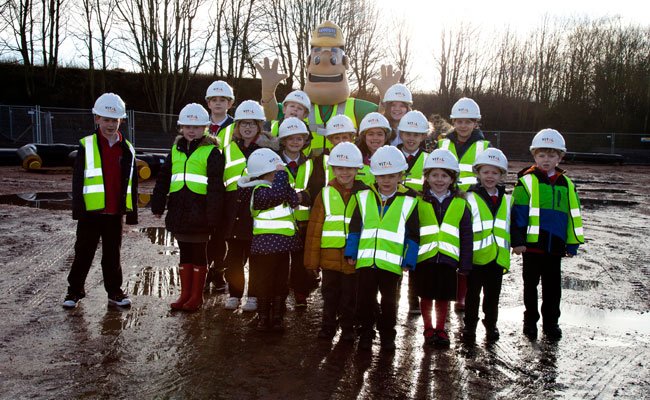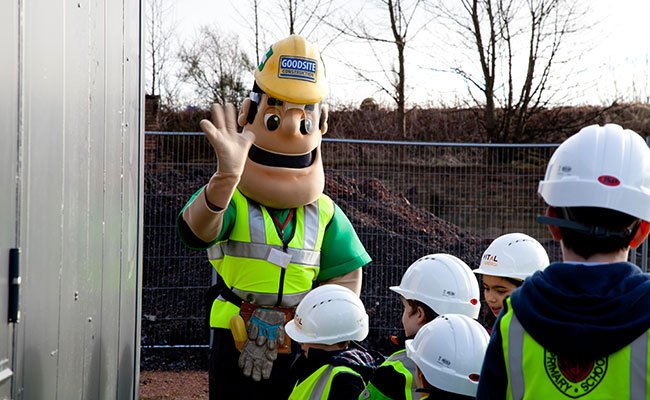 Behind the Scenes Tour Of £25 Million Guardbridge Energy Scheme
Pupils from the Guardbridge Community School got an exclusive look at one of the UK's most significant renewable energy projects after the University of St Andrews and Vital Energi arranged for a tour of the Guardbridge Energy Centre.
The tour has been arranged as part of an educational programme and seeks to educate youngsters on the benefits and about the new biomass installation at Guardbridge.
This programme has been delivered alongside the Considerate Constructors scheme and Ivor Goodsite, the scheme's mascot had already visited the school to talk to pupils about global warming. Ivor was once again on hand to take the pupils round the former paper mill which will soon house a 6.5MW biomass boiler.
Mike Cooke, Regional Director for Vital Energi commented, "The Considerate Constructor scheme is fantastic because it allows companies to get positive messages across about the important work contractors are undertaking and how it offers a great career path. The University of St Andrews has a real passion for using this project as an education facility for all areas of the community and this is an exemplar project to explain how CO2 reduction is being achieved through a renewable energy project."
Pupils have been helping promote the benefits of the scheme by drawing a range of pictures which are displayed at the entrance to the Guardbridge site.
A spokesman for the University of St Andrews said, "We want as many people as possible to feel that they are a part of the Green Energy Centre project. We were delighted that the pupils from Guardbridge Community School were able to come along and see what we are doing."
blog comments powered by

Disqus