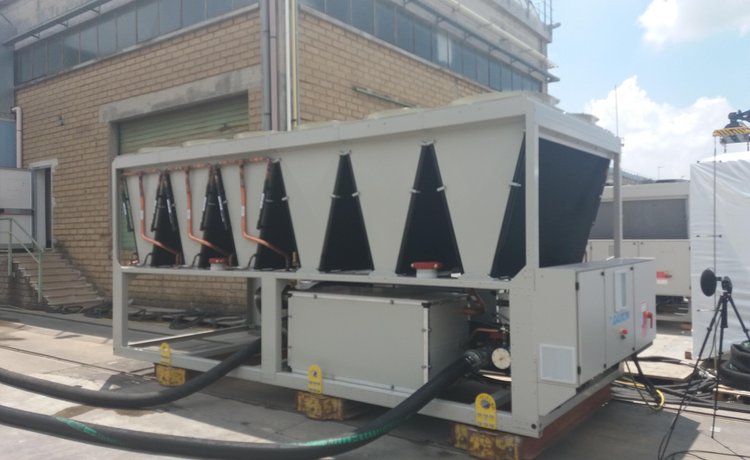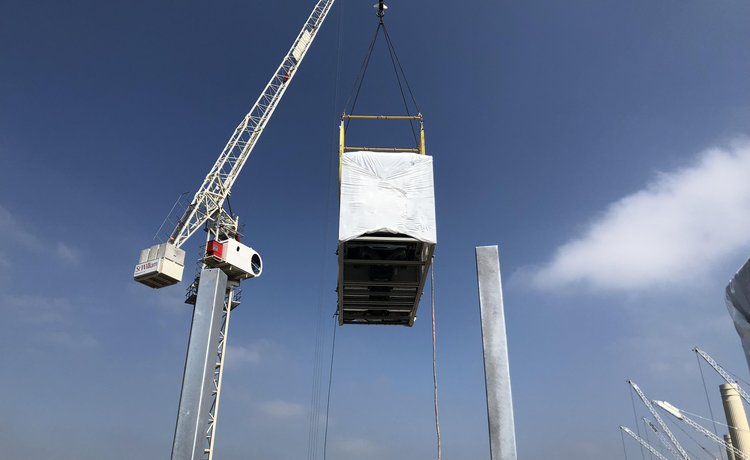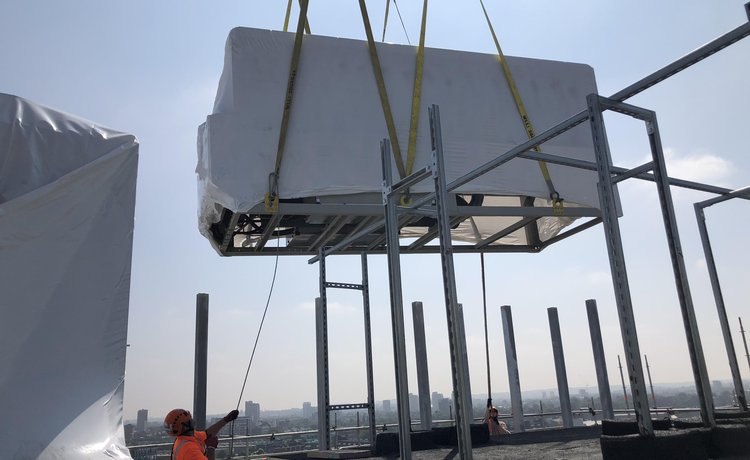 Chilling Out with St William
We took our client, St William, behind-the-scenes to a chiller factory to witness factory testing of the equipment prior to its installation on the Prince of Wales Drive development in Battersea.
Part of this process is to ensure all our equipment is thoroughly tested to the highest quality before it arrives on site. Our Project Manager for the scheme, recently travelled to the manufacturing facility of two chillers prior to their install on the project with two representatives from St William, in order to witness the factory tests undertaken. Full load tests and acoustic tests were completed on the plant which confirmed their ability to manage the demands of the development, providing confidence in the scheme for our client.
Philip Barlow, Project Manager, explains, "The chillers were tested straight from the production line so the client can witness the testing process and gives them peace of mind that the equipment we use is of the best quality to provide benefit for our solution. We're pleased with the results of these tests and the project is progressing well."
The project is currently in the first phase of development which includes the installation of the primary low temperature hot water system, chilled water system and incoming water mains, one of the four boosted cold water system tank rooms, two of the four 550kw chillers, one of the two main electrical panels, and smoke ventilation system.
St William Homes is a joint venture between the Berkeley Group and the National Grid who are regenerating brownfield sites across the UK, with Prince of Wales Drive being their first development. Eventually providing 955 apartments across 12 blocks, we are providing the CHP energy solution consisting of a CHP engine and two 1200kw gas boilers.
blog comments powered by

Disqus