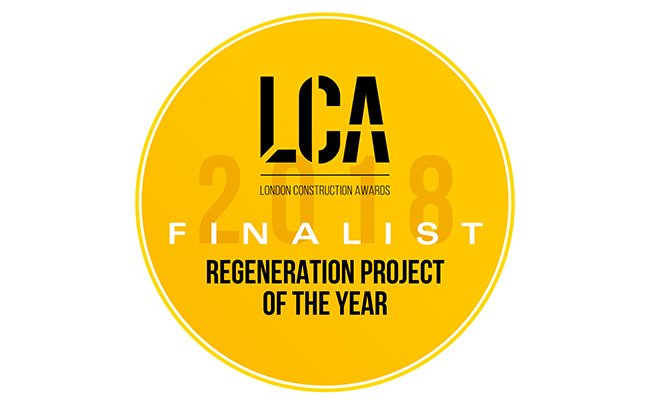 Royal Arsenal Named Finalist at London Construction Awards
The London Construction & Design Awards have named the Royal Arsenal Riverside project as a finalist in the Regeneration Category.
The Royal Arsenal Riverside Project presented a once-in-a-generation opportunity for Berkeley Homes to create a low-carbon, sustainable, mixed-use urban development in the heart of London, delivering over 5,100 much-needed homes across 88 acres through a 30-year masterplan which is transforming the brownfield site into a thriving, vibrant community.
For well over a decade Vital Energi have been developing the energy strategy with Berkeley Homes and delivering the infrastructure behind this development. This includes a 6.5MW energy centre and 3.5km of district heating network which delivers low-carbon heat and hot water to over 3,700 customers. The energy solution was designed to be "future proofed" to meet the growing demand as more phases come online and when complete, the energy solution will deliver carbon reductions of 2,300 tonnes per year.
Regional Director, Rob Callaghan commented, "This is a visionary project which is completely transforming an area of London. Not only is it providing much-needed homes in the heart of the capital, Berkeley Group embedded sustainability at its core and perfectly balanced the new build whilst preserving the history and heritage of the site. We are proud of our decade-long involvement designing and implementing their low-carbon energy strategy."
In addition to the new build aspect, Royal Arsenal has one of the largest concentrations of Grade I & Grade II listed buildings converted for residential use in Britain. Around 28 buildings remain from the original Royal Arsenal complex including 16 Grade II listed buildings, six Grade II* buildings and the Grade I listed Royal Brass Foundry.
We would like to congratulate all the other finalists who have worked so hard to make London a world-leader in construction and development and look forward to the awards ceremony in October.
blog comments powered by

Disqus