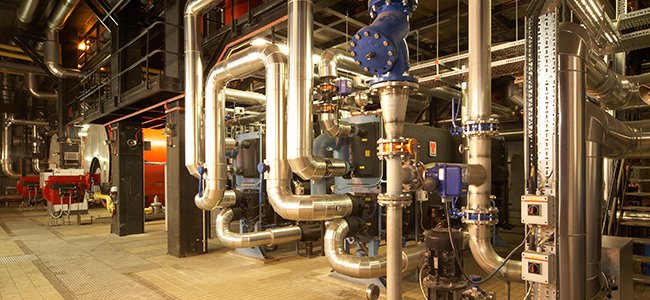 Shaping the Future of Heating
Vital Energi have, once again, been asked to assist and contribute their knowledge and expertise to help shape the Government's heat policy.
Vital Energi's Howard Roche recently hosted The Department of Energy and Climate Change's (DECC) Heat Strategy Team for a two day series of discussions designed to explore the benefits and challenges of heat networks.
The group were joined by Gideon Richards from the Microgeneration Certification Scheme and discussed subjects as wide-ranging as how heat metering solutions bring about behavioural changes in consumption and the compatibility of shale gas, from fracking, with Combined Heating and Power (CHP) systems.
Howard Roche explained, "When installed correctly, heating networks have enormous benefits, which include lower energy costs and reducing harmful CO2 emissions. Wider deployment of heat networks, correctly installed, with the correct supporting technology can improve the way we create and consume energy in all sectors in the UK.
"Because getting this right is essential, it is great to see The Department of Energy and Climate Change consulting with companies of longstanding experience like Vital Energi to ensure that its Heat Strategy is as informed and robust as possible."
The consultation included a tour of the National History Museum and Victoria and Albert Museum which has a trigeneration energy centre designed and installed by Vital Energi and perfectly illustrates the practical benefits of this technology by reducing carbon emissions by over 2,300 tonnes and making energy savings of close to £1 million per year.
blog comments powered by

Disqus