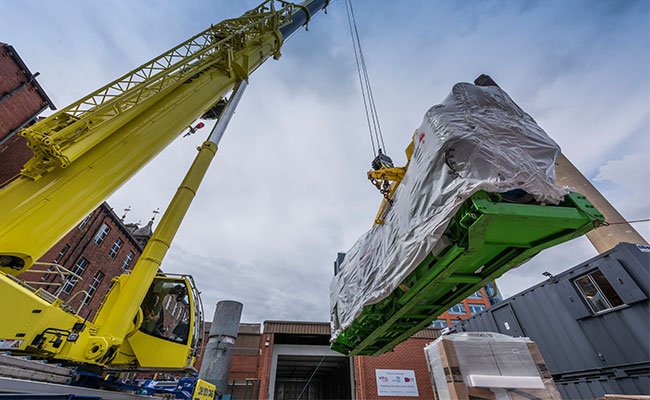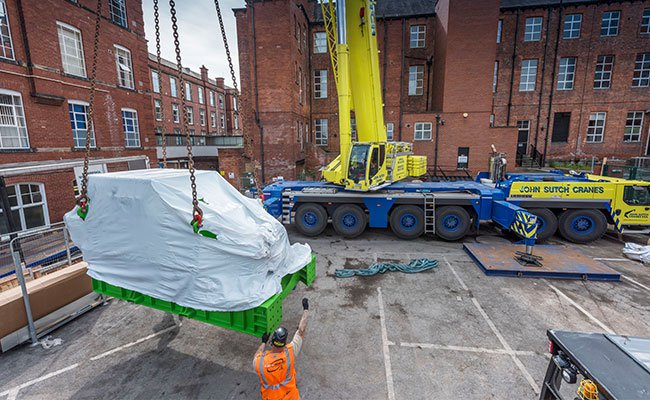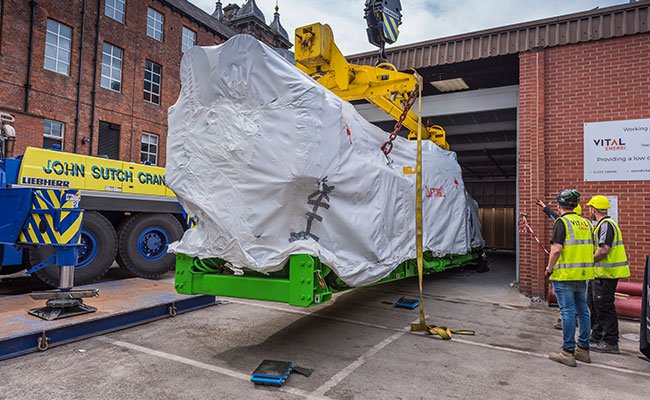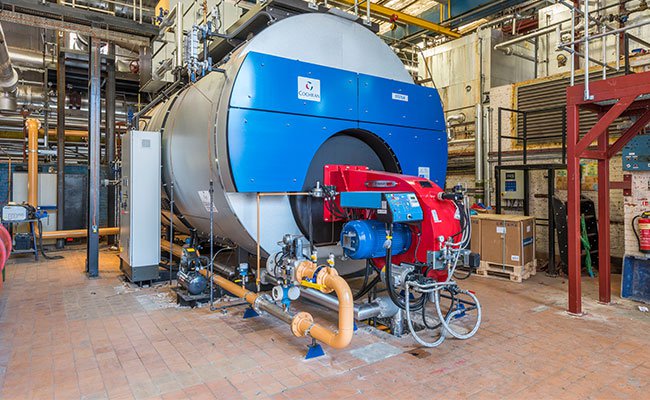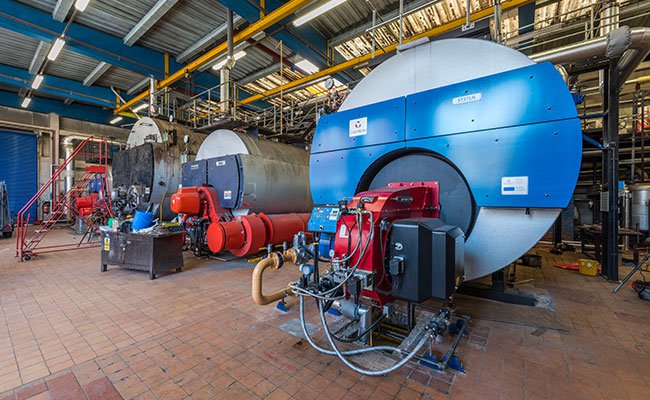 Special Delivery at St James's Hospital
Our project at St James's Hospital in Leeds has been progressing well after the delivery of the 4.5MWe CHP engine was completed ahead of schedule.
The engine is roughly the size of a bus which required the use of a 300 tonne crane that was positioned on a very tight site footprint to complete the major lift. Likewise, we implemented traffic management control to manoeuvre the delivery vehicles into final positions before the lift could take place.
Gary McKiernan, Head of Construction, explains, "Prior to the delivery of the CHP unit, we ensured that the foundations for the engine were in place and spent just four days assembling the acoustic enclosure for the new equipment.
"It was essential to ensure the major lift went according to plan which involved a level of planning from all parties involved. During the day, the engine and alternator were offloaded and skated into their final position within the acoustic enclosure, and the site was left in a clean and tidy manner before the crane exited the site."
Mick Taylor, Project Manager from Leeds Teaching Hospitals NHS Trust, added, "The complex delivery of this key item of plant is yet another milestone on the project achieved ahead of programme.
"As the day involved several large vehicles crossing the site, it was a major operation to minimise any disruption. Delivery was carried out during the weekend when traffic tends to be quieter and alternative parking is available."
The project has already seen the installation of the first steam boiler with the second steam boiler delivered and positioned ready for installations. Once complete in June 2020, the scheme will save Leeds Teaching Hospitals NHS Trust savings of £2.5m per year in energy costs over a 15 year partnership.
blog comments powered by

Disqus