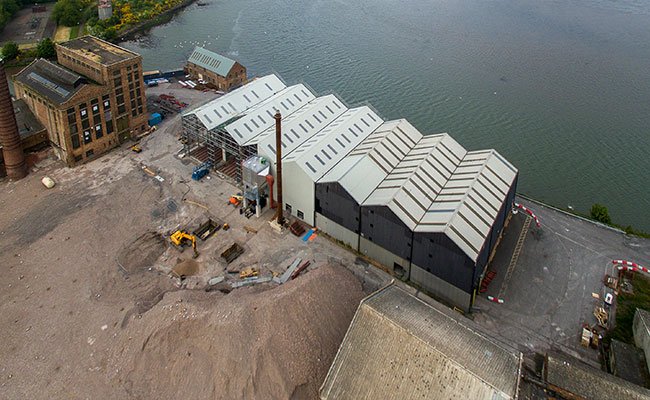 Students Get "Behind the Scenes" Access at £25m Biomass Centre
Seven students from Dundee & Angus College got the opportunity to take a "behind the scenes" tour at The University of St Andrew's £25m biomass district heating project and learn more about renewable energy as part of the Marketplace initiative which aims to improve engagement between education and employers.
This visit is part of a wider scheme of community benefits which sees Vital Energi delivering on-site tours of their operational facilities as well as producing educational material about the practical benefit the project is delivering.
The tour was delivered by Vital Energi who are currently working in partnership with Dundee Council to deliver a range of energy conservation measures across eight of their buildings which will deliver over 1,000 tonnes of CO2 savings per year.
Scott Lutton, Operations Manager said, "This was a great opportunity for the students to visit the Guardbridge Biomass Energy centre and get to see each step of the biomass process, from the wood chipping through to the 6.5MW furnace in action and because they are NC Renewables students it was all relevant to their course. We're delighted our energy reduction work with the council has given us the opportunity to help educate students who have a genuine interest in renewable energy and hope there will be similar opportunities going forward."
Vital Energi are working with Dundee City Council to deliver a range of energy conservation measures which include LED lighting, heating & ventilation upgrades, installation of three solar PV arrays and a 50kW combined heat and power engine.
blog comments powered by

Disqus