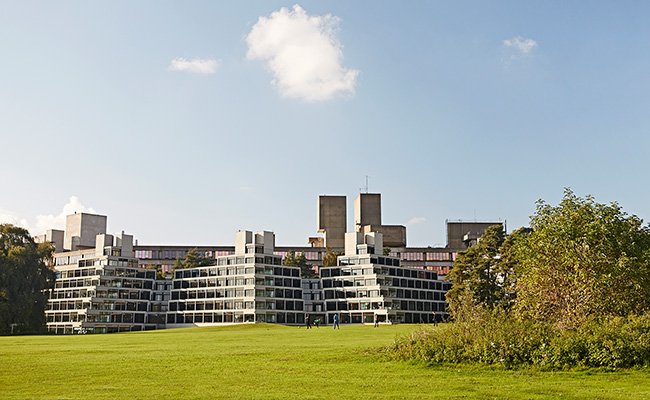 University of East Anglia Commits £1m to Lowering CO2 Emissions
University of East Anglia (UEA) have committed to achieving a 25% reduction in CO2 emissions by 2020 and as part of this process have appointed leading energy firm Vital Energi to deliver a range of energy saving measures.
The £1million contract will see Vital Energi deliver a range of low and zero carbon technologies such as replacing, upgrading and optimising heating, ventilation and air conditioning systems, LED lighting, building energy management systems, renewable energy and water saving technologies.
The project will see the creation of an Energy Performance Contract (EPC) between the University and Vital Energi, which guarantees energy and carbon reductions. The EPC was brokered by public sector support agency Local Partnerships, by utilising their national Re:fit framework.
The £1m contract for Phase 1 of the project will include a guarantee by Vital to reduce energy and carbon emissions in line with targets set out in the University's Energy and Carbon Reduction Programme. Phase 1, which has already commenced, will take 12 months to complete in UEA's highest energy consuming buildings. There is an option to proceed to future phases, over a further 4 years, to treat the rest of the UEA estate.
Vital Energi is at the forefront of optimising energy performance for public and private sector customers, being one of a select group of energy service companies to be part of the national Re:fit framework. Suppliers on the framework are chosen for their excellence in providing energy efficiency and generation measures.
In addition to significant energy savings, the partnership will stimulate local economic growth as Vital seek to involve and provide opportunities to the local supply chain within the Norwich region. Looking to the future, new measures can include the installation of smart infrastructure such as electric vehicle charging points and battery storage solutions.
Phil Hunt, Head of Sustainability, Utilities and Engineering at UEA said: "Under the University's Energy and Carbon Reduction Programme, we have set out an ambitious plan to reach a 25% reduction in carbon emissions by 2020 compared to the 2013/14 level, when gas and electricity spending was around £4 million per annum. In order to accomplish this, we must put the right measures in place now to make it happen. Working with an expert in the field like Vital means we're one step closer to achieving our target for a truly resilient low carbon campus."
Vicky Kingston, Strategic Energy Director, National Re:fit Programme, said: "Local Partnerships is pleased to support the University of East Anglia with their new Re:fit Project and the selection of Vital Energi, who will be delivering energy efficiency and energy generation technologies. This project is set to deliver substantial energy and, more importantly, cash savings for the University, a model that all universities could replicate, through the guaranteed savings achieved via the Re:fit framework."
blog comments powered by

Disqus