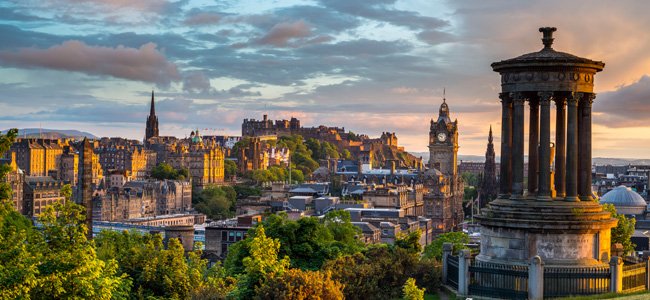 University of Edinburgh's 2020 Target
The new £8 million energy system, designed, built and installed by Vital Energi has been one of our most challenging and rewarding projects and to celebrate its completion we have released a 3 minute movie which details just what made the project so special.
By taking the University of Edinburgh's Holyrood campus off multiple overloaded electrical substations and designing a single new high voltage supply for the district scheme, the routine power outages that have been experienced over the past few years will be a thing of the past.
The University aims to cut its carbon emissions by 29.1% by 2020 and the Holyrood project will make a substantial contribution towards meeting that target.
University of Edinburgh Sustainable Energy Project from Vital Energi on Vimeo.
The movie features Vital Energi's Commercial Manager, Andrew Whitelock and Project Engineer James Gardner in addition to David Barratt, Operations Manager for the University of Edinburgh who describes the project as "One of the best low carbon solutions we have found over the years."
The project involved several challenges, such as digging beneath the historical monument, Flodden Wall, accommodating planned delays for the Edinburgh Festival and a schedule which involved being onsite two weeks after taking the order and producing a water tight building in just 12 weeks. The work also led to the discovery of a knight's skeleton during excavation in High School Yards.
The scheme includes a 1.4MWe Combined Heat and Power (CHP) engine, a 100,000 litre thermal storage and nearly 4km of district heating pipework and a private HV network. The new system will provide electricity and heat for 13 sites and will result in lowering CO₂ emissions by over 1,000 tonnes per annum at the 432 year old University.
Ian Whitelock, Joint Managing Director of Vital Energi commented, "We are very proud to have worked with one of the UK's most sustainable universities on such a significant energy project. We have seen huge interest in District Heating in Scotland and I am sure that the new energy scheme will be an inspiration to universities and other organisations that are looking to reduce their carbon emissions while saving money on energy bills."
blog comments powered by

Disqus