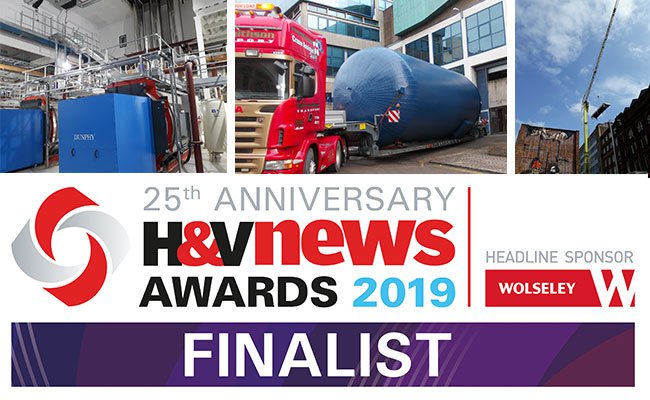 University of Strathclyde Named As Double Finalist at H&V Awards
We would like to congratulate our client, The University of Strathclyde, on the news that the new low-carbon energy network has been named as a finalist in two categories of the Heating & Ventilation Awards.
The University is investing £650m in its campus and infrastructure over the next decade and as part of this have created a £20m combined heat and power district heating system which will reduce CO2 emissions as well as delivering significant financial savings.
The project has been shortlisted in both the District Heating and Retrofit project of the year categories and the winner will be announced at an awards ceremony in London to be announced later in the year.
Regional Director Mike Cooke Commented, "This project perfectly illustrates the environmental and financial benefits which modern energy projects can generate and I'm sure it will be an inspiration for both public and private organisations who wish to follow in their footsteps. I think it is also important to applaud the University's creation of the "Strathclyde Commitment" which ensures the economic, employment and economic benefits are felt locally, making it a project which truly benefits the community. These two finalist spots are fantastic recognition of the hard work and dedication which have made this project such a success."
The project saw Vital Energi install 3km of district heating which connects 16 buildings currently, but has been designed to allow easy expansion and connection of further buildings during the build out. Additionally, Vital completely refurbished the existing energy centre, performing extensive structural engineering and installing a 3.3MWe Combined Heat & Power Engine, 44m flue, 24MW of boiler capacity and a 100,000 litre thermal store.
blog comments powered by

Disqus