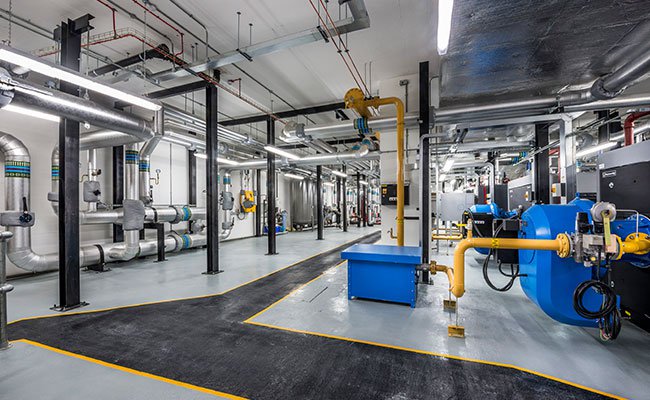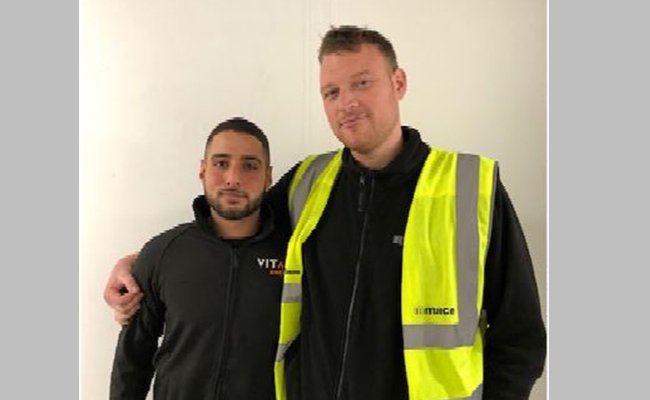 Vital Continue at Greenwich for £2.7m Extension
After delivering the design and build of the energy centre and district heating scheme for Greenwich Square in 2016, we have a further £2.7m contract to connect an additional 325 properties to the network.
We have designed the low temperature hot water systems and are supplying, installing and commissioning this and the domestic water and boosted cold water systems, and risers and laterals into eight apartment blocks, with the halfway point of the project already being reached. We are connecting each block to the existing district heating network that we previously completed in 2016. Additionally, each property is benefiting from the installation of our own heat interface unit to allow residents to access reliable heat and hot water.
David O'Neill, Project Director, explains "Work is progressing well onsite with four of the eight blocks completed, three in progress and one more to start. We have been successfully working towards Mace's new process called BIM 360 which assists in capturing quality assurance processes. This, and our positive presence onsite has seen us be recognised for two awards from Mace – a group award for the team and an individual award for Vital's Kareem Shukir."
Maces' Construction Manager, Jack Clark, added "Kareem has embraced the system and has ensured he snags his own work before offering it up to the Mace team as well as keeping on top of all the quality assurance documents."
Greenwich Square is on the site of the former Greenwich District Hospital, offering 1, 2 and 3 bedroom apartments and townhouses. This is the second phase of work to create a total of 686 new homes and we are expected to finish onsite in November 2019, with the final properties open to the public by August 2020.
blog comments powered by

Disqus