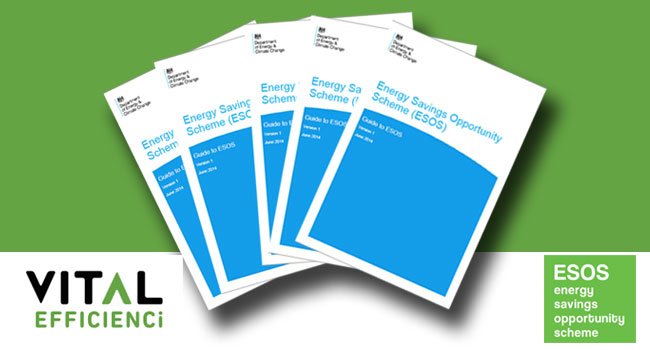 Vital Efficienci Guide to ESOS
Vital Efficienci have released a briefing note designed to help companies understand the Energy Saving Opportunities Scheme (ESOS) which requires qualifying organisations to monitor, measure and identify ways to reduce their energy usage, with failure to comply resulting in a possible fine of up to £50,000.
Darren Parrish, Director of Vital Efficienci commented, "This is a topic which can be daunting for organisations who don't have an energy management specialist on their books, so we wanted to put together an easy to understand guide which distils the original 90 page Department of Energy & Climate Change ESOS guide into an easily digestible page.
"While ESOS may seem to some companies as a burden, this is actually a great opportunity to get to grips with your energy usage, identify areas for improvement and, hopefully, reduce CO₂ emissions and energy costs. The deadline for compliance is December 5th 2015 so we'd encourage all qualifying companies to begin planning as soon as possible."
If you'd like to read the Vital Efficienci guide to ESOS, you can click on it here. Alternatively, if you'd like to talk directly to an energy expert then please call 020 3478 1070 or email info@vitalefficienci.co.uk and we'll be happy to discuss your needs.
blog comments powered by

Disqus