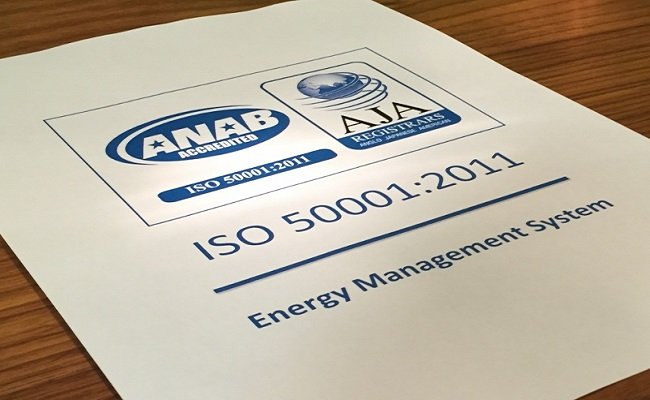 Vital Efficienci's ISO Success
We are delighted to announce that Vital Efficienci have successfully achieved certification of the ISO 50001:2011 energy management system. Achieving this standard demonstrates our commitment and we are looking forward to supporting external organisations implement ISO 50001 into their businesses.
The international ISO 50001 standards requires organisations to monitor, measure and control their energy use. Vital Efficienci has set ambitious targets for improvement, having identified travel as the most significant category of energy use within their business, representing the majority of their total energy usage. They have demonstrated that increased use of trains over cars in 2015 can provide a significant reduction in their energy and environmental impacts.
Andrew Walker, Operations Director for Vital Efficienci commented, "Implementing ISO 50001 provides a great opportunity to identify areas for improvement and challenge existing practices. As a business which helps other companies achieve this standard it was a great experience to go through it ourselves and we can confirm that when fully embraced, it provides substantial environmental and business benefits."
To learn how Vital Efficienci can support your organisation in achieving ISO 50001 please read more here or contact one of our energy managers on +44 20 3478 1070
blog comments powered by

Disqus