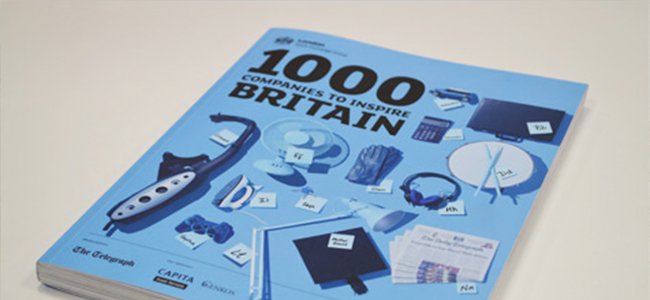 Vital Energi Among 1000 Companies to Inspire Britain
Vital Energi is celebrated as one of Britain's fastest-growing, most dynamic and most inspiring small and medium sized enterprises (SMEs) in a new report published by the London Stock Exchange (LSE) - 1000 Companies to Inspire Britain.
Out of more than 4.5 million UK SMEs, the LSE has identified a notable subset of 1000 businesses that have shown not just growing revenue over at least three of the past four years, but have also outperformed their sector peers - not just in terms of revenue, but by either growth in employee numbers, square footage or number of filed patents. The report also shows that it is almost exclusively these companies that have generated new, net job creation in the UK since the financial crisis.
Vital Energi is one of 11 utility companies included in the report which features a rich and varied list of businesses across more than 100 sectors from architecture and automotive to venture capital and wine, and from across every region of the UK. Household names include: Mulberry; Jack Wills; Addison Lee; Hunter Boots; Cath Kidston; Mind Candy (producers of Moshi Monsters); Moonpig and Boohoo.com.
As well as identifying 1000 companies, the report examines the opportunities and challenges facing SMEs and looks at the sectors and trends that will shape the future of the UK economy.
Ian Whitelock, joint managing director of Vital Energi, commented: "It is important to small but growing companies to be recognised by customers and partners but also to show all those that work for the company that their work and commitment is worthwhile."
To see the full list go to: www.1000companies.com
blog comments powered by

Disqus