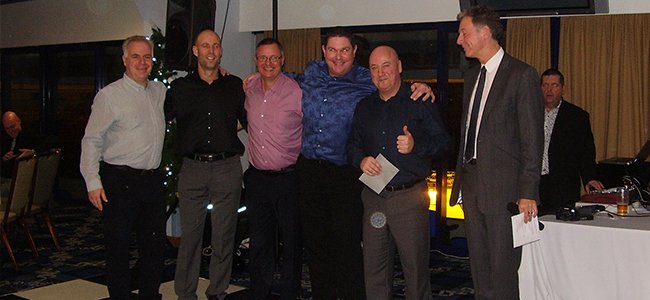 Vital Energi Celebrates Employee Achievements at Award Ceremony
Vital Energi celebrated the remarkable contributions of its employees with an end of year ceremony designed to showcase their great work in 2013. The hard work and dedication shown by its workforce resulted in strong growth and outstanding performance, which was reflected in the company being listed 48th on the Investec Hot 100 fastest growing private companies in the UK and included in the London Stock Exchange (LSE) - 1,000 Companies to Inspire Britain.
Teams picking up awards included the Commercial ESCo Team that won the Team of the Year Award for its success in securing five new NHS contracts for the firm and the team that installed two Combined Heat and Power Engines for the University of Liverpool won the Safety Award for exhibiting exemplary standards of health and safety while working within a listed Victorian building.
Six awards in total were presented including the Safety Award, High Achiever Award, Innovation Award, Leadership Award, Team Award and Employee of the Year.
Ian Whitelock, Joint Managing Director of Vital Energi, said: "Vital Energi is an organisation which is founded on the passion, expertise and dedication of its workforce and we have, justifiably, built a reputation as an industry leader due to their hard work and consistently outstanding achievements. 2013 was a fantastic year for Vital Energi, so it was an absolute pleasure to celebrate the contributions of such a talented group of teams and individuals."
blog comments powered by

Disqus