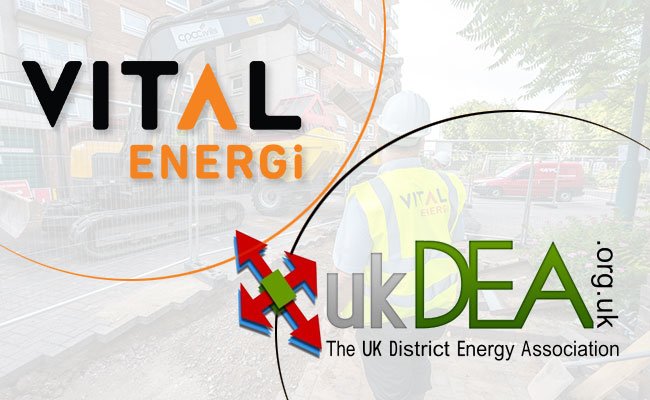 Vital Energi Join Ukdea
Vital Energi are delighted to announce that they have become full members of the UK Decentralised Energy Association (ukDEA) and look forward to working with their members to share good practice, promote the sector and contribute towards shaping the UK's decentralised energy policy.
The ukDEA brings together partners, owners and operators of some of the UK's biggest, award-winning district energy schemes in the UK, each of which is regarded as an example of best practice.
Business Development Manager, Brendan Clancy from Vital Energi comments, "We share many of the ukDEA's ambitions and core values and in joining this association we will continue to promote good practice, influence government policy and showcase success stories.
"We have always taken our commitment to raising standards in decentralised energy seriously and look forward to working with the other ukDEA members to creating a better, stronger, more cohesive district energy industry."
Vital Energi have worked on many of the UK's largest and most prestigious decentralised energy works, such as the King's Cross development, The 2014 Glasgow Commonwealth Games Athletes Village and Sheffield, Oldham, Nottingham and Somers Town Heat networks. To find more about these projects, please click the links above.
If you'd like to learn more about the ukDEA and the work they do click here: http://www.ukdea.org.uk/
blog comments powered by

Disqus