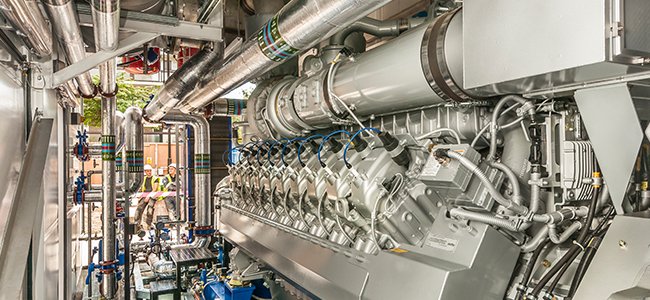 Vital Energi Reaches New Heights in Green Sky Thinking
Vital Energi has showcased its exemplar energy centre at Bunhill, Islington as part of the Green Sky Thinking event which celebrates projects that are setting the standards in sustainability in the capital.
'Bunhill Heat and Power: A step into the future of London's heat networks' was held in April and incorporated a site visit to the council-owned decentralised Combined Heat and Power (CHP) energy scheme at Bunhill, Islington, an exemplar community energy system, designed, built and operated by Vital Energi, which provides economic, efficient and low carbon energy.
Delegates attending the event included representatives from architect firms, law firms, local government, sustainability organisations and energy groups.
The Bunhill Heat and Power Decentralised Energy Project is part of Islington's wider strategy to reduce fuel poverty and yield financial and environmental benefits to the community through an area based approach.
Islington Council's Bunhill event was part of the Connecting a Green City strand of Green Sky Thinking which was a week long programme of sustainability-focused events organised by London architecture education organisation Open-City (http://www.open-city.org.uk/).
Green Sky Thinking is tailored to individuals and companies that influence how a sustainable built environment is financed, created, designed and managed. The London-based events were informal, on-site or live project talks, tours, seminars and roundtable discussions, providing an independent and direct platform from which to showcase actual best practice and thinking.
Ian Whitelock, Vital Energi's joint managing director, commented: "Vital Energi is delighted that our Bunhill Energy Centre has received this recognition and been included in the Green Sky Thinking programme which showcases sustainability success stories across the capital."
"Islington Council is setting the standards for a sustainable London and Vital Energi is pleased to be assisting with the achievement of this goal."
For more information on Green Sky Thinking please follow this link: http://www.greenskythinking.org.uk/
blog comments powered by

Disqus