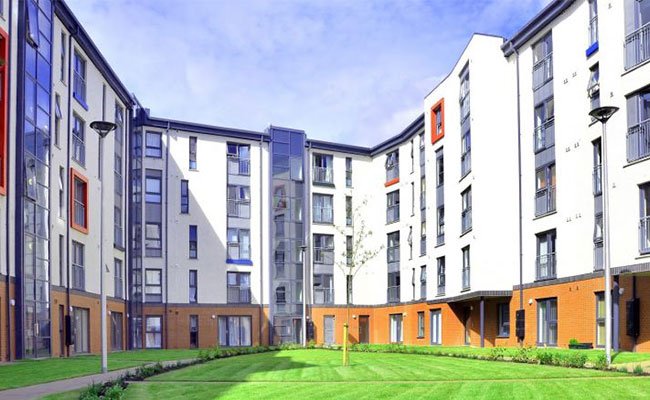 Vital Secure Double Contract with Dunedin Canmore
We will install smart metering technology into a total of 228 properties within Dunedin Canmore housing developments in Edinburgh, and also supply and service the machinery.
The developments that will benefit from the technology are St Nicholas Place and Slateford Green, who both share green ambitions with the former having reduced parking to encourage the use of public transport, and the latter residing within a car-free urban village. The vPro2 technology will further assist in these goals as studies suggest it prompts users to adapt their lifestyle to reduce energy consumption through the ability to easily monitor their consumption and emissions.
After signing contracts that include a further three year servicing agreement, we will be providing the wireless heat metering solution into the properties with work expected to run from January 2018 until June 2018. The vPro2 technology is installed close to the Hydraulic Interface Unit (HIU), and takes consumption information from the heat meter installed within.
This smart technology carries multiple benefits through the options to use a 'pay as you go' method to prevent heat debt, or a credit billing method, and various payment options including online, telephone or direct debit. Featuring no wired infrastructure, data can be collected remotely using GPRS to prevent any need to enter a customer's home.
Dunedin Canmore sought an operator who held previous experience for retro-fit metering solutions to provide pre-payment schemes to charge residents in advance to reduce any debt, therefore Vital were selected due to our knowledge gained through previous similar projects.
They are no strangers to this metering and billing technology having worked with Vital on multiple occasions, with this contract strengthening an already established working relationship. Denise Neville, Service Centre Manager at Vital Energi, commented "We are pleased that Dunedin Canmore have chosen to work with us again following success with previous projects. We truly appreciate our working relationship and are excited to assist in their latest projects."
Hazel Young, Dunedin Canmore Managing Director, said "We are delighted to work with Vital Energi again, and we hope these smart meters will help customers manage their energy use and get accurate bills."
blog comments powered by

Disqus