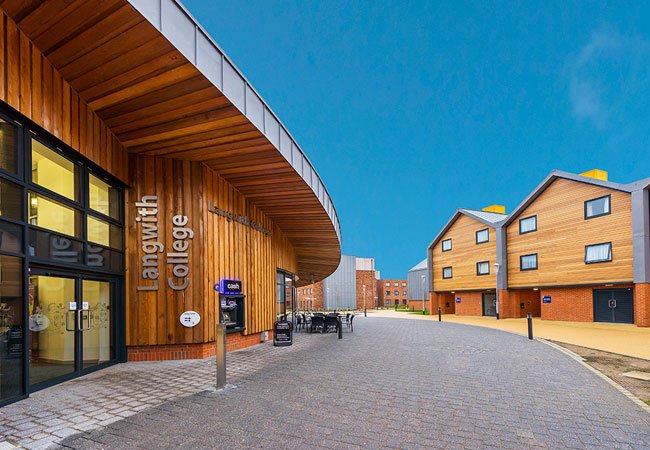 Vital Progress on £2 Million University of York District Heating Job
Vital Energi's relationship with the University of York continues with a £2 million contract involving the installation of a multi-utility package and the enhancement of the electrical infrastructure on campus.
The project has seen Vital Energi installing District Heating pipework, high voltage cabling, gas pipework, mains cold water pipework and communications cabling to connect the University's new £25 million Piazza Building as well as the installation of foul drainage pipework. In addition to expanding the network, Vital Energi will extend and upgrade the current electrical substation.
Regional Director, Mike Cooke explains, "The University of York has invested over £750 million in its campus and it's fantastic to see its commitment to sustainability. By investing in technologies like Biomass, Combined Heat and Power and District Heating the University has realised a step change in its carbon footprint and energy consumption. We look forward to working alongside the University to expand its network."
The University's Head of Estates Development, Gary Ashmore said. "This major enabling works project for the new build Piazza Building is the latest strategic investment by the University as it seeks to redefine its Campus for the 21st century. We have a long standing relationship with Vital Energi built over many similar infrastructures projects and which has borne fruit in this project with mutual understanding resulting in more efficient project delivery and a high quality end product.
The three storey Piazza Building is situated near Langwith College and will include, teaching facilities for the new International Pathway College, seminar rooms, a 350 seat lecture theatre, 300 seat restaurant, library and conference facilities.
The project involved planned shutdowns of the network while the extension was connected to the mains and Vital Energi were able to meet all deadlines and ensure that there was no disruption to the local bus routes.
blog comments powered by

Disqus