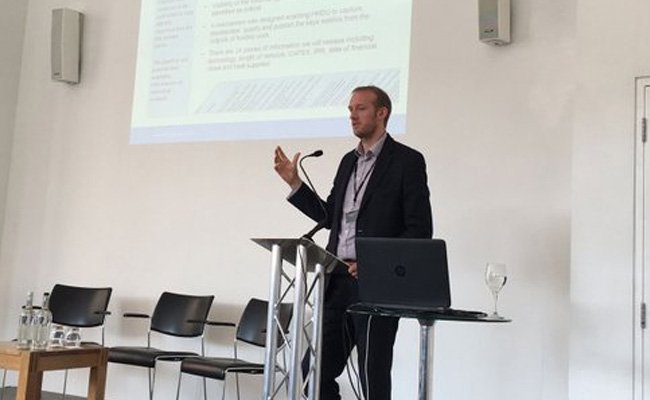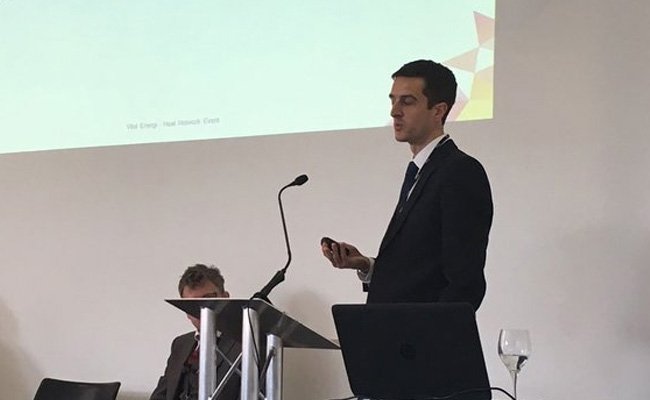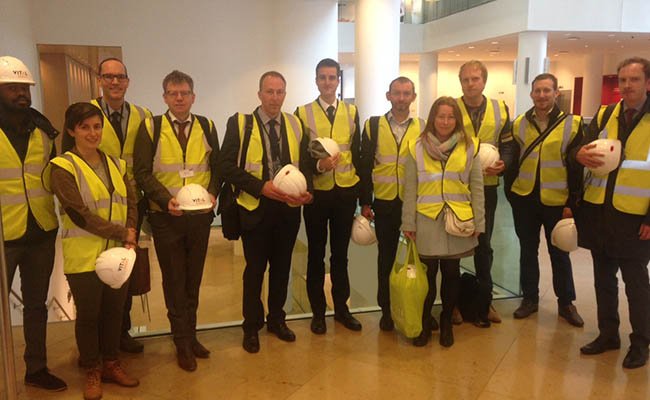 Vital Support for Heat Network Development
Vital Energi's Heat Network Event has proven a big success with a number of conversations taking place about the strategy of developing a heat network and many of the biggest names in the district heating industry attending as speakers.
The event was held at King's Place, London and in addition to a range of presentations, attendees got a "behind the scenes" look at the King's Cross energy infrastructure.
Abby Whitelock, Marketing Manager at Vital Energi explained, "We wanted to create an event which would support councils who are looking at installing town and city-wide heat networks by letting them hear from, not only experts in the field, but other councils who can share lessons learned and give a real, practical insight into the process.
Vital were pleased to bring together many of the most renowned organisations in the district heating sector to discuss all aspects of heat networks. Presenters included:
John Saunders, Investment Director - DECC – Gave an overview of what they can see happening with the (HNDU) Heat Network Delivery Funding followed by further information on the recently announced £300m capital funding which they are working towards a launch of March 2017.

Jane Lumb, Head of Energy & Sustainable Policy - Nottingham City Council, who discussed their ambitious plans for the future, which includes doubling the size of their network. As well as sharing how they have funded previous projects.

Chris Smith, Senior Projects Director - Argent - Spoke about the drivers behind private sector heat network development using King's Cross as a key example and their approach to ESCo structuring with Metropolitan and the continued expansion of the scheme including the next development of the cooling network.

Andrew White, Business Director - Brookfield Utilities UK / Metropolitan – Shared their experience of developing an integrated energy model on projects such as King's Cross and Greenwich Millennium Village.

Julian Packer, Low Carbon Investment Director - Greater Manchester Combined Authority (GMCA) shared the plans for the civic quarter district heating project as well as heat networks that will be developed in the Greater Manchester area. They shared how they are funding the initial project and the reasons for choosing the Carbon & Energy Fund as their procurement route to market.

Steve Cowan, Head of Decentralised Energy - Atkins gave a presentation about the technical challenges involved in heat network delivery including pipe specification, Heat Network Code of Practice as well as their experience of upcoming heat network projects including Stoke-on-Trent.

Jeffrey Gibbon, Assistant Director - Ernst & Young spoke about commercial considerations when forming a business case, including rate of return on different sized schemes.
The event provided a lively forum for a wide range of opinions and perspectives, from both the public and private sector, with key discussion points covering: soft market testing, procurement routes, funding and ESCo shareholder ownership.
If you're involved with a council who are looking to implement a town or city-wide heat network and you'd like support and advice from one of the most experienced and respected companies in the industry, please call us now on 01254 487 011 or email sales@vitalenergi.co.uk
If you'd like to hear about our upcoming events, please sign up for our events email by contacting Rebecca Worgan on rebecca.worgan@vitalenergi.co.uk
blog comments powered by

Disqus