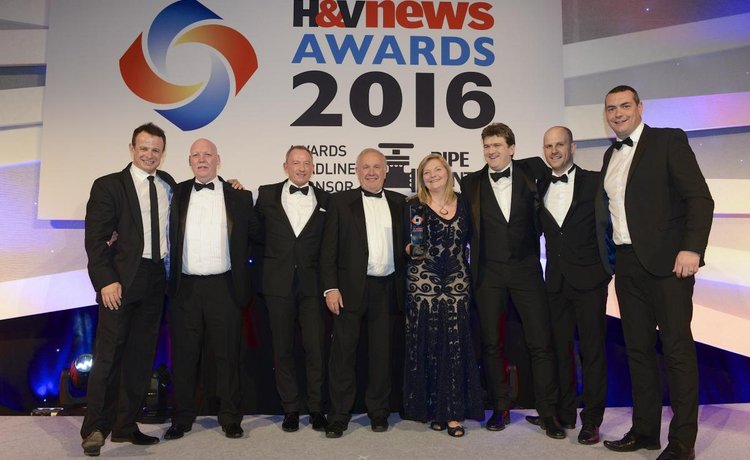 Vital Win for York Teaching Hospital
Vital Energi & Vital Efficienci are celebrating after their work in partnership with York Teaching Hospital NHS Foundation Trust took the prize for Retrofit Project of the Year at the Heating & Ventilation News Awards.
The project saw Vital Energi design and retrofit an existing energy centre, including a 1.2MW Combined Heat and Power Engine, while Vital Efficienci implement a range of energy conservation measures such as upgraded Building Management System and replacement of 5,400 lights.
Mike Cooke, Regional Director for Vital Energi commented, "York NHS Teaching Hospital NHS Foundation Trust have an absolute commitment to reducing their carbon emissions and lowering their energy spend and we are thrilled that has been recognised with another national award. This is a wonderful example of the kind of savings which can be made in the public sector and I hope its success convinces more like-minded organisations to follow their example."
Vital Energi have also provided an Energy Performance contract on the project, which guarantees that the Trust save in excess of £12 million in energy costs and over 45,000 tonnes of CO2 reduction over the course of the 15 year contract.
Brian Golding, Director of Estates & Facilities, from York Teaching Hospital NHS Foundation Trust commented, "The risk transfer arrangements provided under this contract coupled with the guaranteed savings have allowed us to go further faster than would otherwise have been possible. Having built up great working relationships with the Vital team we were confident to roll out similar schemes at our Scarborough and Bridlington sites."
Vital Energi also won the District Heating Project of the Year category for their work in partnership with Camden Council on the Somers Town Decentralised Energy Network. The project has seen Vital Energi design and install a district heating network and energy centre which will serve 339 houses across four estates in the first phase and by phase 2 the network will save over 1,000 tonnes of CO2 per annum.
blog comments powered by

Disqus