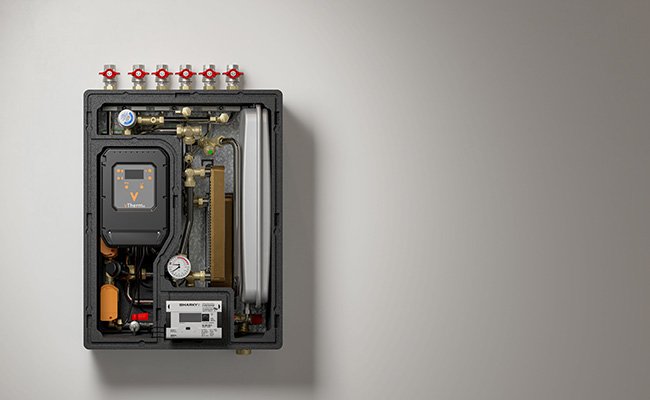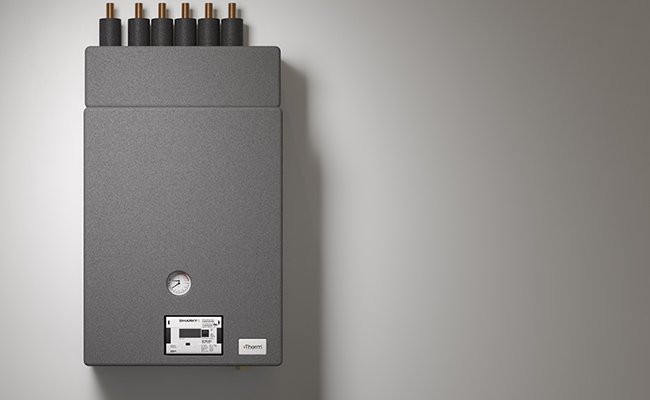 vTherm: The most efficient HIUs on the market
Vital Energi have officially launched their new range of Heat Interface Units (HIUs) known as vTherm which have the lowest Volume Weighted Average Return Temperatures (VWART) at 70°C of any HIU assessed under the BESA 2018 test regime.
The vTherm range is made up of two units each designed to be compact and combine performance with value:
vTherm°t – The thermostatically-controlled unit has been designed for value, efficiency and trouble-free commissioning and maintenance. These units feature high performance coupled with simple operation, providing instantaneous domestic hot water and heating that consumers can rely on.
vTherm°e – In addition, this electronically-controlled unit combines market-leading performance with intelligent data collection allowing performance to be remotely monitored. This brings a new level of analysis and control to 21st century heat networks and allows operators to create a cycle of continuous improvement.
The vTherm range has been in development for several years and has been extensively tested under a range of conditions at Vital Energi's Blackburn-based in-house HIU test centre. Additionally, the HIUs have been tested at independent centres using the BESA 2018 UK test regime for HIUs where they recorded the lowest VWARTs at 70°C of any unit currently listed on the BESA website.
The new vTherm range has been designed to combine reliability and efficiency, making them an ideal choice for both new-build and retrofit projects.
Ian Spencer, Associate Technical Director for Vital Energi explains, "The vTherm range is the result of listening to our clients and end users over a number of years and designing a product range which meets their requirements. HIUs can have a tremendous effect on the reliability and efficiency of a heat network and are a crucial part of ensuring energy solutions fulfil their potential and lead to lower carbon emissions, reduced levels of fuel poverty and lower energy usage.
"Whilst we were delighted with the results achieved when the HIUs were independently tested, this is just one aspect of why we think this product is so special. We have also invested a great amount of time and effort into how these units are installed, commissioned and maintained to ensure this is the best option at every stage of a project's life cycle."
vTherm Benefits
Reduced Heat Loss – With a fully insulated case the HIUs have one of the lowest average heat losses on the market
Compact – The HIU has been designed to minimise spatial requirements, measuring only (W) 530mm x (D) 250mm and (H) 690mm
Cooling Innovation – Patent pending feature reduces heat build-up within the unit and extends the life of key components
Streamlined Operation & Maintenance – The insulated case has been constructed in three sections which allows improved access for commissioning, operation and maintenance
Efficiency – The vTherm have the lowest VWARTs at 70°C of any HIU to undergo BESA testing
Weather Compensation – The vTherm°e has an option for weather compensation. When this is used, the unit provides a greater energy saving compared to systems without this function
Low Noise Levels – An overall sound power measurement of 31.8dB has been measured following the recommendations of ISO 3744
If you would like to know more about Vital Energi's vTherm range of HIUs, or you would like to download the full brochure, please visit the vTherm website: https://www.vitalenergi.co.uk/vtherm/
Alternatively email our sales team on hiusales@vitalenergi.co.uk.
blog comments powered by

Disqus