Speak to an energy expert:
01254 487 021
Vital Group - The Telegraph Business Club
Vital Energi, Vital Solutions and Vital Efficienci work together to provide integrated energy generation, energy management and energy performance contracts.
How We Work
Capable
---
Exceeded year 1 financial savings targets for York Teaching Hospital NHS Foundation Trust by over 20%.
Accountable
---
Currently guaranteeing 13 energy performance contracts for the next 30 years.
Valued
---
100% of clients surveyed in 2015/16 would choose Vital for future projects.
Innovative
---
Using the most innovative and modern devices on the market to maximise carbon and financial savings.
Flexible
---
Our in-house design team is one of the UK's largest, allowing us to develop a bespoke scheme that will achieve your objectives.
Providing sustainable and viable energy solutions
Watch our 3D animation of the MediaCityUK trigeneration energy scheme that supplies a new build mixed-use development.
To learn more about Vital Energi and energy generation click here.
To find out about the pipe products that we provide, visit our dedicated district heating website here.
If you'd like to find out more about Vital Efficienci and energy management solutions, click here.
To speak to a member of our team about making Vital your energy partner please feel free to contact us.
What Others Say About Us

"Vital Energi's sophisticated underground pipe network installation taking waste heat from an existing combined heat and power plant provides T5 with 85% of its heat on demand resulting in significant CO2 emissions savings."
Nick Stayt
Project Leader at BAA
Read about the case study here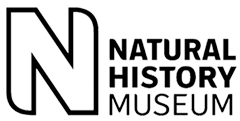 Achieving annual savings of up to £1m for the past 9 years.
"This is a fantastic project. The Natural History Museum's building might date back to Victorian times, but it houses an energy centre fit for the 21st century."
Chris Matthews
Senior Business Development Manager
Read about the case study here

"Vital won the project as they thought differently to others and came up with solutions others didn't. Vital understood the Trusts requirements and provided significant contributions to realising our aspirations."
Brian Golding
York Teaching Hospital NHS Foundation Trust
Read about the case study here