Metering Services
Metering and Billing is one of the most important aspects of community energy schemes and it is essential that consumers, housing providers and energy providers have absolute confidence in the accuracy and reliability of their systems.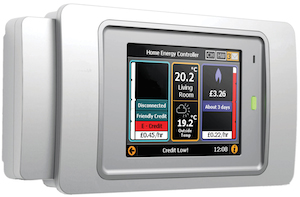 Vital Energi offer a range of metering & billing solutions which gives us the flexibility to meet the needs of any client.
Business benefits
While accurate metering is essential, it isn't the only consideration. Understandable bills for consumers and flexibility of payment methods can be hugely beneficial and, when the correct solution is chosen, help residents from accruing unmanageable debt.
Security is an important consideration in Metering & Billing and we ensure that our solutions are safe and secure. This is seen in every aspect of our systems, from payment security and fraud protection to data encryption.
Environmental benefits
Improved information and increased awareness of energy and heat usage allows consumers to make more informed decisions about how much energy they use and how they use it. A study by Oxford University, in collaboration with Camden Council, showed that when heat meters were installed and residents were given meaningful data about their heat usage and the associated cost, their consumption decreased significantly. In one estate this resulted in a 30% reduction in CO₂ emission and £400 in costs per household per year.