Domestic Hot Water Cylinders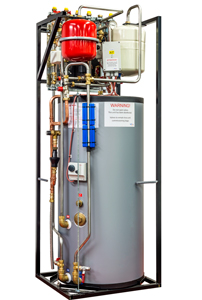 Cylinder Series are capable of providing indirect heating and instantaneous hot water and come with a 150 litre or 300 litre domestic hot water storage capacity. This offers the user enhanced security of supply.
Another benefit to residents is that our Cylinder series offer higher flow rates which is especially beneficial in larger houses. These HIUs are simple to install and offer designers and architects flexibility of placement and have been successfully installed on a range of developments.