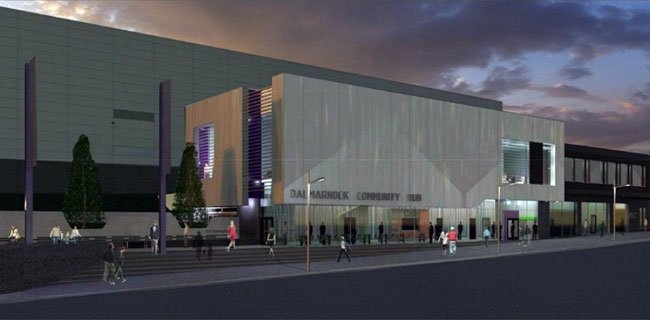 Connecting Communities in Dalmarnock
At Vital Energi we have made one of our biggest contributions to a local community recently when we connected Dalmarnock Community Centre to the Commonwealth Games District Heating System.
The community-owned Dalmarnock Legacy Hub, a new social recreational and educational centre, in the shadow of the Emirates Arena, was connected to the Commonwealth Games district heating network and Vital Energi have donated their margin to the project, essentially performing the works at cost.
The Community Centre's plant room is now connected to a district heating branch installed under the Commonwealth Games project in 2011/12, which serves the NISA stadium and we have also installed a 240kW plate heat exchanger skid which was manufactured by our prefabrication department at our Blackburn headquarters.
The £3.2 million community centre promises to be an essential addition to the area and will house a nursery, GP surgery, pharmacy, training and educational facilities, a convenience store and community café. The project has enjoyed support from both the Scottish Government and Clyde Gateway, with Glasgow City Council selling the site to the developers for a token £1 fee.
Andrew Whitelock, Commercial Manager at Vital Energi explained, "This is a fantastic legacy project which will have a practical, day to day effect on the people of the East End of Glasgow and will become a hub for the local community. We constantly look for ways to engage with the local community and pass on benefits of the work we do and this was a great opportunity to make a large, lasting contribution to a fantastic community."
blog comments powered by

Disqus