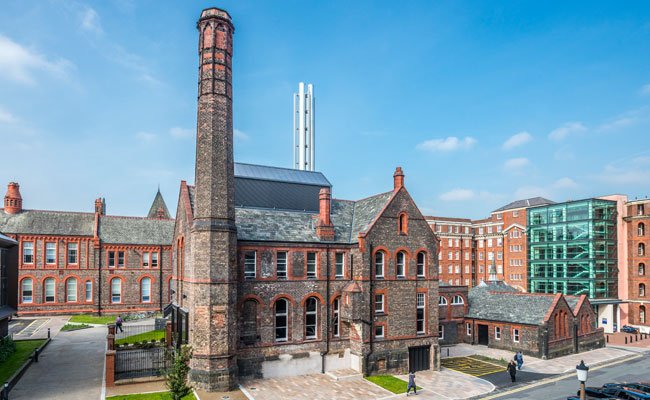 Lowering Carbon for Higher Education
The University of Liverpool and Vital Energi are hosting a one day low carbon energy event on November 4th 2015 for Universities which is designed to share best practice and give an insight into case studies of how universities have continued to successfully develop their carbon reduction plans.
Speakers include the University of Liverpool and the University of St Andrews Estates Teams talking about their low carbon initiatives implemented and planned for the future.
Delegates will also get a chance to tour the University of Liverpool's award-winning CHP powered energy centre.
The University of Liverpool and St Andrews University have developed low carbon energy solutions to lower their carbon emissions and will be sharing their experiences on the below:
Reducing CO2 emissions on a new and existing campus - Peter Birch, The University of Liverpool:
With over 30,000 students, the campus at the University of Liverpool contains Victorian buildings and is constructing new buildings over the next 5 years. The University will share how they have designed and constructed a low carbon energy generation solutions to reduce the environmental impact of the mixture of campus buildings.
The benefits & challenges of a renewable energy project - David Stutchfield, The University of St Andrews
The University has started its strategic drive to become the UK's first energy carbon neutral university with the commencement of the Guardbridge Energy Centre Biomass project. David will give an insight into the benefits and challenges in delivering this project.
Creating an energy solution for the next 25 years - David Wilkinson & Nick Gosling, Vital Energi
Vital Energi will discuss the key considerations involved in designing, operating and maintaining a long-term, successful energy solution. Some of the areas that will be discussed includes; which technology can help you achieve your targets? As well as how do you design and operate an energy solution to ensure you achieve your guaranteed financial and CO2 savings?
What are the arrangements?
The event is free to attend and will take place at the University of Liverpool's Foresight Centre on Wednesday 4th November. Agenda for the day will be issued shortly.
Early afternoon you will also have the opportunity to tour the two CHP energy centres on campus and see what a new build energy centre looks like, as well as a retrofit energy centre in a Grade II listed former mortuary building.
How do I register?
To register your attendance or request further information, please contact daniella.rimola@vitalenergi.co.uk.
blog comments powered by

Disqus