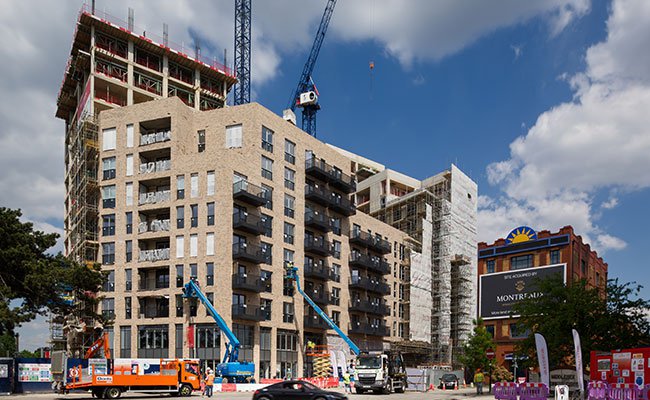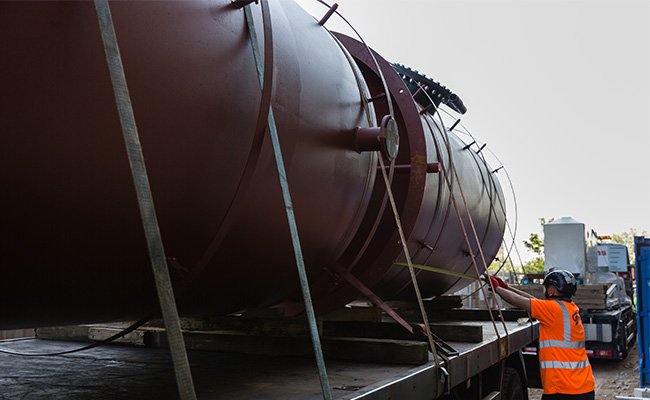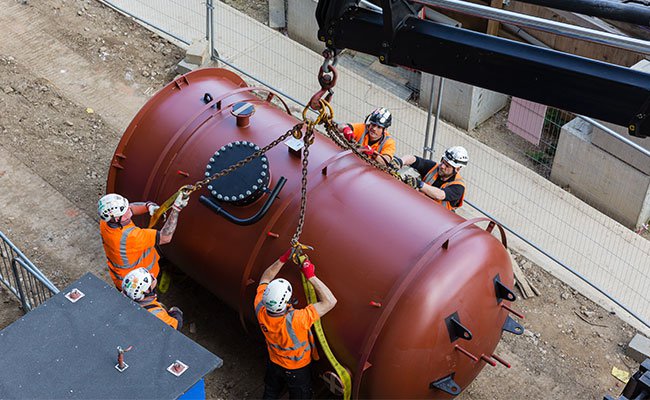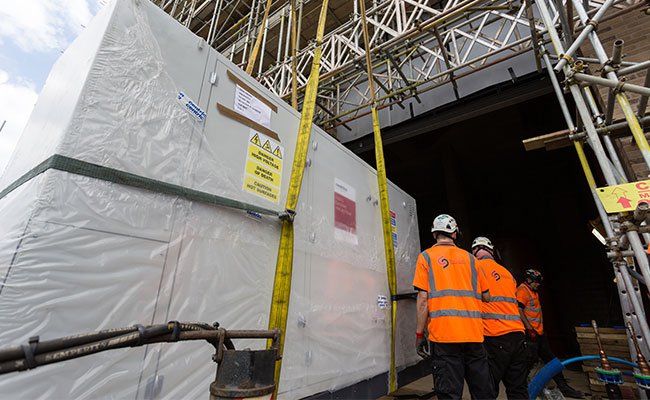 Luxury London Development's Energy Centre Takes Shape
The energy centre is taking shape at Redrow's latest site in Southall, The West Works, following the delivery and installation of the final pieces of the plant, including an 185kWe CHP engine and two 8,000 litre thermal stores.
The deliveries had to be done considerately as there is only one haul road in and out of site meaning that access is very tight. Additionally, to move the plant into the energy centre, we needed to coordinate with Redrow to leave out a section of louvres in order to accommodate the plant installation.
As the haul road is very narrow with little room for manoeuvre, an in-depth delivery schedule was also created. We delivered the thermal stores first, which were installed to the rear of the energy centre, and then delivered the CHP, which was installed to the front of the energy centre.
Project Manager Billy King, explains, "The tight site conditions were challenging and so required a lot of planning to complete the deliveries and installations successfully. We now have all major plant installed and can now install all the necessary low temperature hot water pipework, flues, and BMS to the energy centre. Riser and lateral installations are well underway and will eventually connect all four blocks with a total of 313 apartments and 3 retail units."
The West Works is a mixed-use development located in Southall and is scheduled to be completed late 2019. The development will consist of 302 studios, one, two and three-bedroom apartments. The first residents are due to move in over the next couple of weeks.
blog comments powered by

Disqus