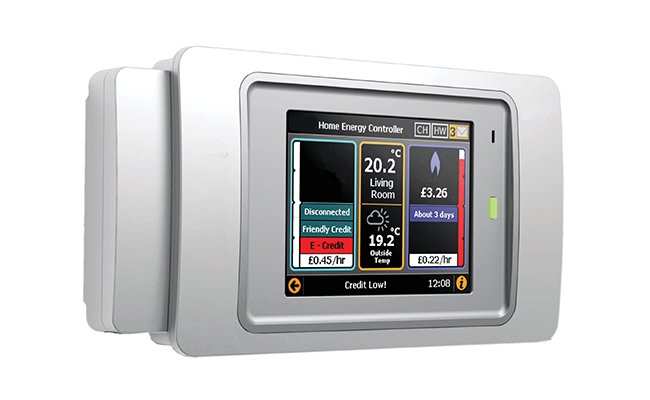 Revolutionary New Smart Heat Metering System Goes Live
Vital Energi's vPro Energy Metering System (vPro:ems) provides the most secure, flexible and resilient smart heat metering solution available on the market today.
The Government is in the process of making major amendments to the current regulatory framework in order to achieve its vision for every home - and smaller non-domestic premises - to have smart metering equipment. The roll out of smart meters over the next few years is expected to play an important role in Britain's transition to a low - carbon economy.
Vital Energi's revolutionary smart heat metering system, vPro:ems, helps customers understand, budget and control their energy consumption and assists suppliers with cash-flow, debt management and fraud protection. It allows remote management, has high system resilience and is designed to accommodate future changes to legislation and technology.
Information is supplied directly to customers through their vPro In Home Display (vPro IHD) which complies with the ENE3 credits available within the Code for Sustainable Homes and provides key data such as current consumption, remaining balance, days left until top up required and current tariff.
A wide variety of payment options are available to suit residents' lifestyles including Payzone, internet, telephone and Direct Debit.
vPro:ems was installed for the first time in October 2012 in 105 properties on Taylor Wimpey's new Pembroke Park development in Hillingdon, West London built on the site of the former RAF Eastcote.
In the same month, vPro was installed in 89 of its properties as part of Phase 1 of a new Barratt Homes development at Osiers Road, Wandsworth.
Projects in 2013 include installation of vPro units at two new developments in London – A2Dominion's Aspire E14 on Commercial Road in Limehouse and Green Man Lane Estate in Ealing which is being developed by Rydon Construction in partnership with A2Dominion.
Ian Whitelock, joint managing director of Vital Energi, said: "vPro:ems to has been designed to solve the capability and security issues experienced by earlier metering systems. It provides all the functionality required by consumers and suppliers and its customer-centric approach helps remove some of the stigma attached to previous pay-as-you-go systems."
blog comments powered by

Disqus