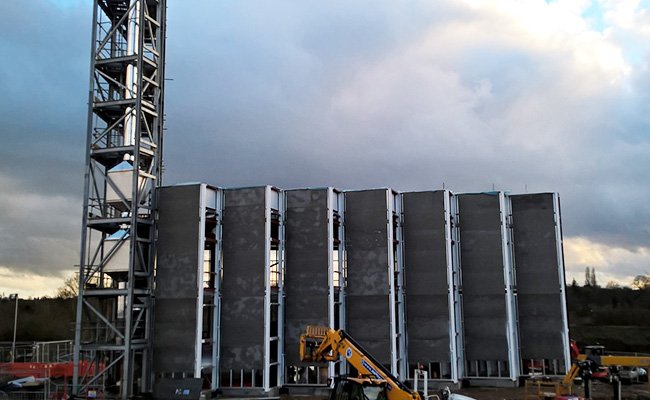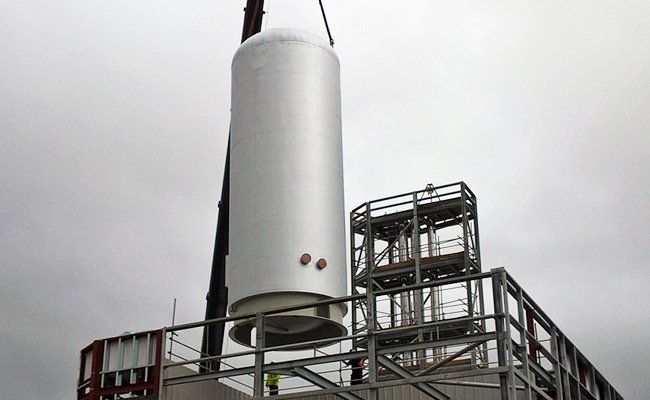 Special Deliveries at Northampton
Our work on the £5.4m University of Northampton's Waterside Energy Centre has seen strong progress on the building envelope and the last week in February saw the arrival of some of the major pieces of plant and equipment and we're delighted a member of the project team was there to capture the action.
Operations Manager, Simon Jones explains, "We recently took delivery of the gas boilers, thermal store, pumps, and other essential pieces of plant. It's always an exciting time when the major equipment arrives and you begin to see the plant room take shape and we're pleased everything went smoothly."
Other progress has seen the chimney risers completed and work is progressing well on the cladding work.
When complete, the energy centre will accommodate a 1MWe biomass boiler, three 4MW gas fired boilers and a 120m³ thermal store and the project makes use of an improved plant and equipment layout created by our designers, which reduced the floor plan by 20%.
blog comments powered by

Disqus