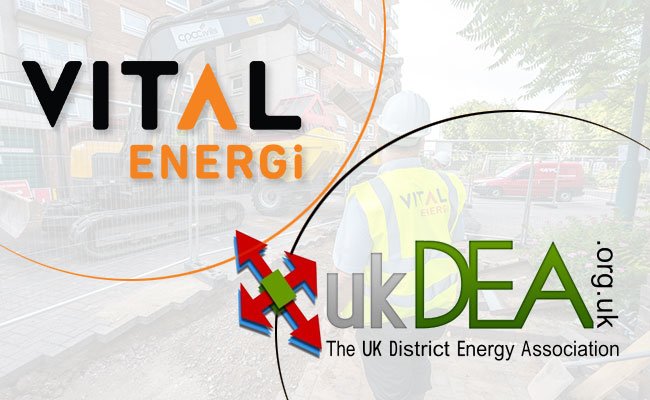 ukDEA Membership for Vital Energi
We have always aimed to share best practice, improve standards and help to shape the UK's heat network policy and as part of this commitment we have recently joined the UK Decentralised Energy Association (ukDEA).
The ukDEA is made up of 115 of the most successful installers, partners and operators of decentralised energy networks and has established itself as one of the most influential bodies in the sector, drawing on the expertise of its members to create a stronger, more successful industry.
Business Development Manager, Brendan Clancy from Vital Energi comments, "We are delighted to become full members of the ukDEA and we look forward to working with other members to develop good practice and promote the benefits of district energy."
Vital Energi have been installing heat networks for over 30 years and have a track record of successful projects which stretch from healthcare and public organisations to education and the ministry of justice. If you'd like to see some of our success stories, please visit the case studies section of our website here.
For more details about the ukDEA you can visit their website here: http://www.ukdea.org.uk/
blog comments powered by

Disqus