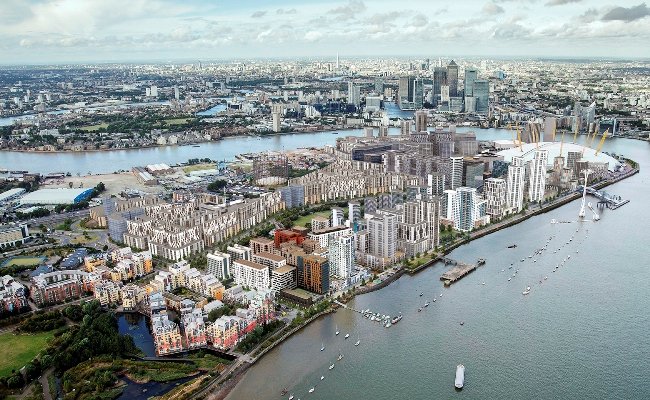 Vital Energi Helps Greenwich get Greener
Vital Energi is contributing in Royal Greenwich's efforts to go greener by creating state-of-the-art sustainable energy systems for new developments across the borough.
Royal Greenwich is leading the way towards a greener London. It is currently undergoing one of the largest regeneration programmes in the UK which is being driven by the borough council, and its partners, and based on the vision and priorities set out in the Greenwich Strategy.
Greener Greenwich is one of the six main themes of the strategy which also include: The place to live - a safer and healthier Greenwich; The place to work; The place to learn; The place to visit - a place of culture and Olympic and Paralympic host borough.
Thousands of brand new homes are also being built through major schemes including Greenwich Millennium Village, Greenwich Square, The Movement and Royal Arsenal Riverside. Many of these new schemes are benefitting from green energy systems courtesy of Vital Energi.
For over a decade, Vital Energi has been pleased to play a part with the greening of Greenwich, starting with the design and delivery of a CHP Energy Centre for the Greenwich Millennium Village built to be an environmentally innovative and sustainable development of around 3,000 homes.
At The Movement - a colourful new community on the site of the former Greenwich Industrial Estate - Vital Energi has been chosen to be the Energy Services Company (ESCo) for the next 35 years and has been commissioned to design and build an on-site £1.5 million biomass and Combined Heat and Power (CHP) energy centre and district heating network for this exemplar 21st Century development.
Vital Energi is also designing a £7 million, carbon neutral CHP-based community energy system for a new family-oriented, eco-friendly housing scheme in Greenwich called Greenwich Square. Due for completion in 2014, this scheme has been designed with all homes to meet a minimum of Level 4 of the Code for Sustainable Homes.
At Woolwich, Vital Energi and SSE are working with Berkeley Homes to make history with the introduction of green energy to one of London's most significant military landmarks - The Royal Arsenal Riverside. Due to be completed by 2032, the project is transforming a derelict 76 acre site into a vibrant community that will eventually include 3,700 new homes, shops, restaurants and cafes, offices, a hotel, community healthcare, nursery, leisure and a cinema.
Ian Whitelock, joint managing director of Vital Energi, commented: "We are proud and pleased to be contributing towards the Royal Borough of Greenwich's vision and ambitious regeneration programme that has already had such a positive impact on the people living and working there."
For the full text of the Greenwich Strategy follow this link: www.greenwich.gov.uk/GreenwichStrategy
blog comments powered by

Disqus