Engaging Wider Community
Hosting events and educational opportunities, enhance project benefits
Our projects pose opportunities to educate the local community, therefore we invest into maximising the educational benefits on every scheme through a range of means:
Hosting Educational Days with Local Schools
Investing time into engaging and educating the local school children on the projects and their benefits
Providing behind-the-scenes tours of energy centres to aide their understanding
Presenting the children with tokens to make the experience more memorable
Bringing the 'fun factor' through 'name the project' competitions - click here to read about the naming of the Leeds PIPES Network
Creates greater engagement and appreciation of schemes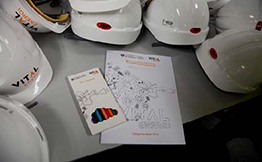 Bespoke colouring book and pencils given to the children of Guardbridge Community School during their visit to St Andrews Biomass District Heating Project where they were given a tour and educated on the benefit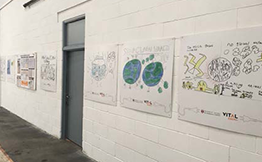 Pictures drawn by the pupils of Guardbridge Community School drawn prior to their energy centre visit, are displayed in the energy centre as a lasting memento of the day.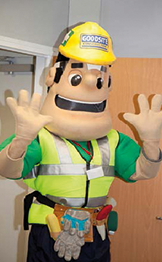 The children at Guardbridge Community School were visited by a special guest to educate them on climate change and the St Andrews Biomass District Heating Project prior to their energy centre visit.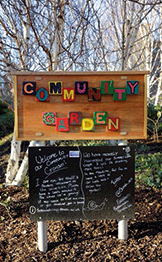 The children of St Mungo's Primary School in Glasgow were educated on the project at the University of Strathclyde and visited the campus to plant a variety of fruit trees to replace the trees that ha to be uprooted during the project.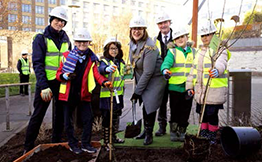 Glasgow's Lord Provost Eva Bolander assisted the pupils of St Mungo's Primary School to plant the fruit trees as a gesture of investment into the local community and environment.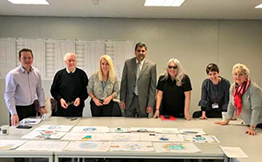 Ahead of the Leeds PIPES Network, pupils at the local Co-operative Academy were educated on the scheme and invited to partake in a competition to name the scheme. These were judged by representatives from Vital, local Councillors, members of the council's Housing Management and Project departments, and a local resident to decide on a winning name.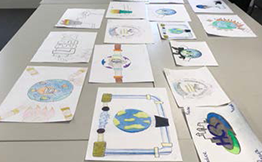 Drawings created by pupils at the Co-operative Academy of Leeds during the branding competition for the Leeds PIPES Network. The winning students were presented with art sets as prizes.
Tours
Conduct educational site visits to energy centres and heating networks
Dedicated experts explain the schemes and their benefits
Maximises the potential of projects to provide further engagement after construction has been completed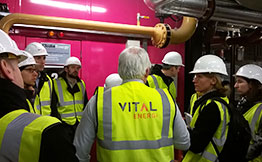 Research Opportunities
Providing opportunities for research students to utilise our schemes for their educational projects
Expanding their knowledge on the technology to aid their degrees
Increases engagement and appreciation for our schemes
Further maximises the positive impacts of the projects