Project Collateral
Successful schemes are owed to comprehensive communication and engagement with all members of the local community. Regardless of age or size of scheme, maintaining support from stakeholders is key, and tailored collateral can help with this:
Leaflets
We design and distribute informational leaflets on the scheme and its benefits

Reaches wider audience

Can be kept as a source for information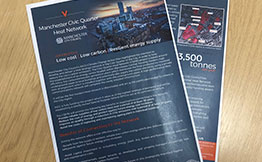 ---
Radio and Newspaper Notices
We advertise planned construction and road closure details with local media
Reaches wider audience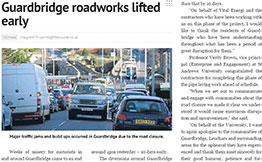 ---
Bespoke Websites
Tailor-made websites detailing project information and updates of scheduled works
Instant and easily accessible source of information for all stakeholders
Provides accurate live updates of project progress
Can target users as well as updating larger community
Click here to see an example of a bespoke website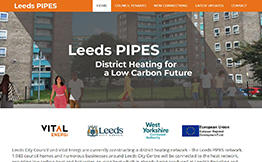 ---
Signage
Design and supply bespoke signage to place around sites and on barriers
Informs stakeholders on parameters of projects
Provides guides to any public access closures
Ensures the health and safety of the public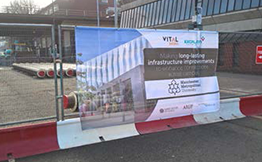 Bespoke signage created for the work on the Oxford Road Crossing at Manchester Metropolitan University displayed on fencing around road closures.
---
Welcome Packs
Design and supply bespoke welcome packs for residents benefitting from our schemes
Provides essential details in a clear and informative manner
Contains contact details for any further questions or issues
Comprehensive guide to your new heating and hot water system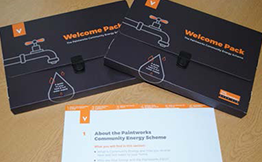 A welcome pack supplied to the residents of the Paintworks development when moving into their properties.